Lessons need to be learnt quickly from this year's drought to help ensure farmers and growers have a secure supply of water, the NFU have said.
Paul Hammett has many years' experience of water issues and as an environmental policy adviser.
He describes the 2012 drought as a "near miss" for growers, with rain arriving just in time, but sees it as an opportunity to improve the situation.
"The drought has concentrated the minds of everyone involved. Farmers are looking again at the security of their water and Government is listening," he said.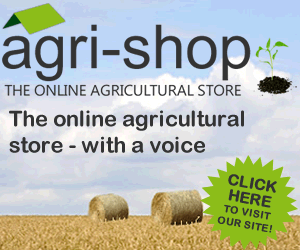 "The time is right to come up with some clear ideas about what we expect Government and others to deliver and what we expect farmers to do for themselves."
On top of weather-related issues, the Government's Water White Paper signals its intention to implement wholesale revision of how water is allocated to different users. It means farmers must be prepared for long-term changes to both licences and the cost of water.
"There are no easy answers, but it is clear that we need to work in partnership with all those who have an interest in water – from the Government and its agencies and conservation groups, to other users such as the public water companies and the buyers of farm products such as processors and retailers," said Paul.
"One area that has great potential is the expansion of the abstractor group movement. I would like to see small groups of farmers, water companies and others on the higher risk rivers and catchments brought together to take a much more active role in managing local supply.
"The conversation would start with a simple declaration of what people have and what they need, and who knows where a commitment to collaborate might lead?"
Paul is looking forward to building on his experience of managing water in the East of England by forging new contacts elsewhere.
"We have some really important vegetable growing areas in other regions with their own localised water problems. I'm really keen to make sure that farmers and growers have the information they need to help themselves in securing their water supplies," he said.
"Recognition of the need for national food security is one thing, helping farmers to deliver it is quite another. Water is a crucial ingredient of the food we grow and Paul's new role is all about helping farm businesses become more resilient to water stress," he said.
Comments
No comments posted yet. Be the first to post a comment