Eli Lilly and Company today announced an agreement to acquire Novartis Animal Health for approximately $5.4 billion.
Upon completion of the acquisition, Elanco will be the second-largest animal health company in terms of global revenue, will solidify its number two ranking in the U.S., and improve its position in Europe and the rest of the world.
With a presence in approximately 40 countries and 2013 revenue of approximately $1.1 billion, Novartis Animal Health is focused on developing better ways to prevent and treat diseases in pets, farm animals and farmed fish.
Lilly will acquire Novartis Animal Health's nine manufacturing sites, six dedicated research and development facilities, a global commercial infrastructure with a portfolio of approximately 600 products, a robust pipeline with more than 40 projects in development, and an experienced team of more than 3,000 employees.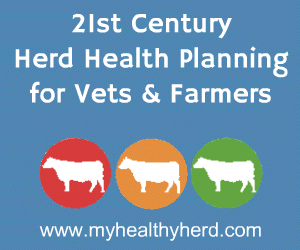 Under the terms of the agreement, Lilly will acquire all assets of Novartis Animal Health for a total purchase price of approximately $5.4 billion, including anticipated tax benefits. Lilly plans to fund this acquisition with approximately $3.4 billion of cash-on-hand and $2.0 billion in debt to be issued.
No other financial terms of the transaction are being disclosed. The transaction is expected to close by the end of the first quarter of 2015, subject to clearance under the Hart-Scott-Rodino Antitrust Improvements Act, similar requirements outside the U.S., and other customary closing conditions. The transaction is not subject to any financing conditions.
John C. Lechleiter, Ph.D., Lilly's chairman, president and chief executive officer said that the acquisition of Novartis Animal Health validates Lilly's commitment to Elanco as a key component of Lilly's business going forward.
"Animal health continues to represent an attractive growth opportunity for Lilly. We intend to keep Elanco and to take advantage of the substantial synergies between our animal health and human health businesses," noted Lechleiter.
"Significant investments in our animal health business in recent years have enabled Elanco to double its revenue since 2008, leading the industry in growth. Global trends suggest continued sustained demand for animal health products in the years ahead. Through this acquisition, which moves Elanco to top-tier in the industry, we intend to create value for our shareholders by adding to our promising pipeline of innovative animal health assets, increasing sales through a larger commercial footprint, and improving efficiencies and lowering costs."
Comments
No comments posted yet. Be the first to post a comment