Lincolnshire-based agricultural accountants Moore Thompson are supporting calls for the UK to become more self-sufficient in food.
Recently the National Farmers Union (NFU) revealed that all Britain's home-grown foodstuffs would have run out on 14 August if it was stored and eaten from 1 January.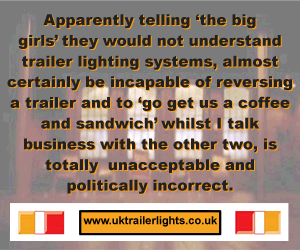 The NFU says that the UK is only producing 62% of the food it eats and is calling on the public, politicians and food industry to sign a new charter backing British farming.
Peter Kendall, NFU president, said: "To think that the 14 August would signal the time when our domestic food supply runs out is frankly alarming.
"It says to me that we must act. As an industry we have had a challenging decade, but the realisation has dawned that as a nation we can't simply go around the world chasing the cheapest deal for our food."
Being at the heart of the Fens, Moore Thompson has always provided specialist accountancy advice to agricultural and horticultural businesses with an agricultural team that knows the farming business inside and out.
Andrew Heskin, a partner in the firm's Farming Sector team, said: "With the backing of the public and the government, British farmers have the capacity to meet more of the UK's food demands.
"If the UK public commits to buying British, then farmers will have the confidence to invest in their farms and new technologies, helping them to produce more from less.
"As specialist agricultural accountants we know many local farmers who haven't had the confidence to grow because they are facing competition from cheap imports.
"This is why we are supporting the NFU's Back British Farming campaign, which will give farmers the boost they are looking for, helping to increase production and move the country further towards the goal of self-sufficiency."
In support of their call, the NFU has cited a poll suggesting that 78% of consumers wanted supermarkets to stock more British food and drink.
"Consumers are increasingly showing their support for British farming and are our best ally. I would ask them to continue showing their support by demanding of their local supermarket, restaurant, or MP – what are you doing to Back British Farming?" Kendall added.
Comments
No comments posted yet. Be the first to post a comment