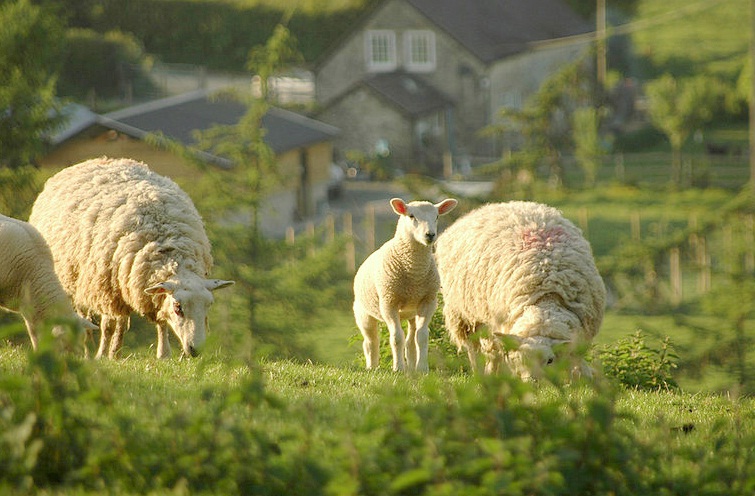 Confirmed cases of liver fluke disease have been increasing exponentially and farmers are being warned to check ewe body condition as lambing season approaches.
With widespread reports of thin ewes in the UK, 'nobody can afford to drop their guard' says sheep farmer and SCOPS chairman Peter Baber.
"While there are a number of reasons why ewes may be thin, a liver fluke burden is still a major risk factor" he said.
"The challenge from high levels of liver fluke on pasture continued throughout the first two months of 2013 and many farmers seem unaware that if sheep are put back on high risk pastures they will need to be re-treated with a flukicide five to six weeks later to avoid losses. This means treatments are required more frequently than farmers are used to and SCOPS suspects that there is also confusion because some products used are persistent against worms, but not against liver fluke."
There was a reported increase in acute liver fluke cases in sheep in the last quarter of 2012 compared to the same period in 2011, according to AHVLA figures reported in the latest NADIS (National Animal Disease Information Service) Parasite Forecast.
It says that the very wet conditions last summer will have resulted in heavy pasture contamination, with significant risk to stock continuing into February.
Even though a prolonged deep freeze should help to reduce risk to livestock posed by contaminated pastures, the forecast, sponsored by Merial Animal Health, warns: "Many cattle will have been exposed to high levels of liver fluke challenge when at grass. Chronic fluke disease leading to weight loss, poor growth and poor production can be found at any time of year, but there is a peak of cases over the winter."
"Faecal egg identification, blood tests and bulk milk tests in dairy cows can be used to monitor herds for levels of infection but it's worth looking out for signs of disease and anaemia, bottle jaw, poor fertility and poor milk yield or metabolic disease in dairy cows."
Fiona MacGillivray, Merial Animal Health's Veterinary Adviser, says: "Any winter treatments in housed or outwintered cattle will depend on previous treatments as well as likely risk, and should be discussed with your vet or animal medicines prescriber."
"Grazing cattle may have been exposed to fresh infection after any previous treatments, and housed cattle which have not been treated since removal from pasture are likely to be showing signs of chronic fluke disease."
"They should be treated now to remove the fluke but bear in mind that affected animals will take some time to show a recovery to better body condition."
Calves and yearlings may also have been exposed to high levels of worm infection when grazing in the autumn, warns MacGillivray.
SCOPS also says farmers need to start planning ahead now to minimise the impact of liver fluke next season.
Lesley Stubbings, independent sheep consultant and member of the SCOPS Steering Group, says: "We don't know what the weather will bring this year, but there are some steps farmers should be taking which will limit the damage later in 2013 and into 2014."
Comments
No comments posted yet. Be the first to post a comment