NFU Cymru has welcomed Welsh Government's proposals that will potentially deliver significant simplification to livestock movement rules from 2015.
The written statement published by the Minister for Natural Resources and Food, Alun Davies AM, outlines changes WG propose to make to the current complicated and confusing County Parish and Holding (CPH) system from 2015. This should make for a livestock movement and reporting system that will ease the administrative burden associated with livestock movements for many farmers.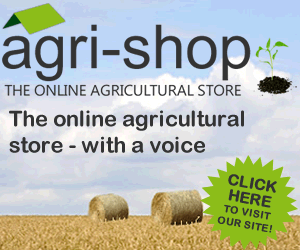 Just last month, NFU Cymru Deputy President, Stephen James, wrote to the Minister asking him to give urgent consideration to the implementation of the recommendations on livestock movement recording and reporting, as outlined by Gareth Williams in his 2012 Working Smarter report.
Stephen James said, "We had concerns at the rather piecemeal approach that has been taken up until now with regards to changes to livestock movement rules. I raised the matter with the Minister at the NFU Cymru Annual Conference last month and subsequently wrote to him on this matter on the 12 November. I therefore welcome this statement that puts a clear timetable on delivery for these changes."
The project will allow for all land within 10 miles of the main farm unit to be managed as one holding (CPH), alongside this will be the removal of sole occupancy authorities (SOA) and CTS links.
Mr James said, "SOAs and CTS links have been an important tool to help farmers manage their farm businesses under the current complicated land parcel identification and movement regime, however the interaction between SOAs, CTS links and different movement rules for cattle and sheep causes much confusion for both farmers and regulators. Whilst these changes will cause problems for some farmers with land more than 10 miles apart, on the whole these changes will cause significant simplification and reduce the burden on the industry.
"Clearly the transition process will need to be carefully managed and communication and guidance to the industry will be crucial in managing these changes. The Minister has highlighted this within his statement and I am sure that these issues will also form part of the consultation that Welsh Government proposes to have with the industry next spring."
Mr James concluded "It will be a further boost to farmers if alongside these changes we can also see improvements to the current six day standstill arrangements. The introduction of approved Quarantine (Isolation) Units on farm for all species of livestock would help farmers to be able to trade more effectively without increasing the risk of spread of disease."
Comments
No comments posted yet. Be the first to post a comment