Scotland's Rural Affairs Secretary Richard Lochhead is due to meet DEFRA Minister Owen Paterson this coming Monday in Brussels, to discuss Scotland's CAP budget allocation.
The meeting – in the margins of the EU Council of Ministers - will be the first time the Ministers have met since the UK Government decided last month not to allocate to Scotland the €223 million convergence uplift that rightly belongs to Scotland's farmers.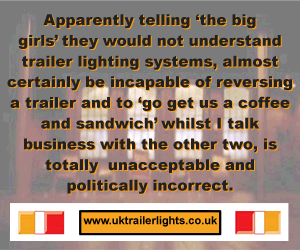 Lochhead said: "Farmers, crofters and rural communities the length and breadth of Scotland are up in arms regarding the way Scotland continues to be treated through the CAP negotiations. We have been handed a disgraceful budget - solely due to the UK Government's dreadful negotiating and budget decisions - which, as a consequence, leaves our farmers and crofters with the lowest CAP payments in Europe.
"This is compounded by DEFRA's decision not to pass on to Scotland the full €223 million convergence uplift – a decision that goes against the wishes of both the European Union and Scottish Parliament – where there was cross-party support - and flies in the face of justice and fairness. The whole reason the EU brought in the convergence uplift was to benefit those farmers with the lowest per hectare rates, and the only reason the UK qualifies is because of Scotland's low payments.
"We must not forget that Mr Paterson argued in Brussels for a 'substantial reduction' of Pillar One payments and would be happy to see them phased out altogether - but now says he needs the convergence cash to mitigate cuts to the Pillar 1 budget elsewhere in the UK. Divvying that money up across the UK means that farmers in other regions are benefiting at Scotland's expense. It is unfair and it is wrong and I will be pressing Mr Paterson to reverse that decision so that Scotland's farmers get the money that is rightfully theirs."
Comments
No comments posted yet. Be the first to post a comment