Lower farm incomes contributing to unprecedented pressures
Lower farm incomes contributing to 'unprecedented pressures'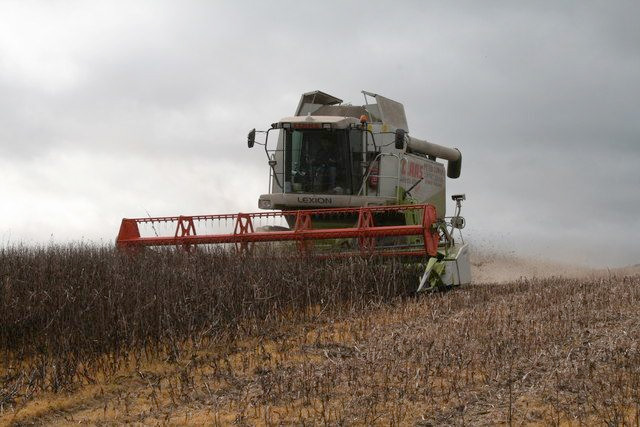 Plummeting farm incomes coupled with extreme weather events and structural change through CAP reform are contributing to 'unprecedented pressures on farming', according to Plaid Cymru.

The party will this week call for action on farming incomes in an Assembly debate and has warned that the combination of factors could cause casualties in the farming industry.

All this at a time when average farm incomes across all sectors have already dropped by 44%.

"These are very challenging times for the agriculture sector in Wales which faces a perfect storm of pressures on farming incomes," Gruffydd said.

"Average farm incomes have already suffered a breathtaking drop in the last year and Plaid Cymru worries that the CAP reforms being driven through by the Welsh Government doesn't allow enough time for many farm busineses to adapt financially to the new environment. I have been told by numerous farming colleagues that they face the prospect of going out of business because of the combination of factors affecting their farms at the moment."

Mr Gruffydd, who lives on a family farm in Denbighshire added: "Farmers and politicians alike agree the Government's longer term aim of a more resilient and sustainable industry. But the Minister has to realise the industry needs more time and help to adapt -particularly given the unique combination of factors they currently face.

"This is a difficult time for our rural economy and these challenges can only be overcome through government support and cooperation."

Weather conditions have again had a significant impact on farm incomes, according to new figures.

Average Farm Business Income fell across most farm types in 2012/13 (the exceptions being specialist pig and poultry farms) as the effect of the poor growing season and harvest was felt across both the cropping and livestock sectors.

For the cropping sector lower yields and quality were offset to some extent by higher prices. However the additional impact of higher costs resulted in a fall in incomes.

On dairy farms, average Farm Business Income fell substantially by around 40 percent to £51,000. Agricultural out put was higher, largely due to slightly higher milk prices and an increase in average herd size. However, input costs increased to a greater extent, particularly for feed.

This is likely to reflect increased volumes as well as higher prices for purchased feed and forage due to a combination of reduced grazing days and lower quality home produced forage.

But Defra's latest Farm Business Income statistics show some signs of recovery but NFU chief economist Phil Bicknell said it was important to put these in to context.

"Poor weather conditions hit all farm businesses in 2012/13 and we saw a 30 per cent decrease in average profits as costs spiralled and output fell," Bicknell said.

"The forecasts indicate some sectors are showing signs of recovery, but even with increases in income across the beef and sheep sector, profitability still falls some way short of 2011/12 levels.

"There's good news for pig and dairy producers with year on year increases of 90 per cent and 96 per cent respectively - the dairy sector reversing the trend seen in 2012/13 when incomes fell by 40 per cent.

"Although improved planting figures bode well for the upcoming harvest, incomes for arable producers are estimated to fall further, linked to lower commodity prices and the UK's lowest wheat harvest for over a decade.

"It is vital we have viable and successful farming businesses at the foundation of our agri-food sector."

Download

No comments posted yet. Be the first to post a comment
Display name

Please enter your name

Email
(optional)
Comment

Please enter your comment

Post Comment


Your comment submitted successfully.Please wait for admin approval.

Some error on your process.Please try one more time.