Luing Cattle Society brings annual open day to England
Luing Cattle Society brings annual open day to England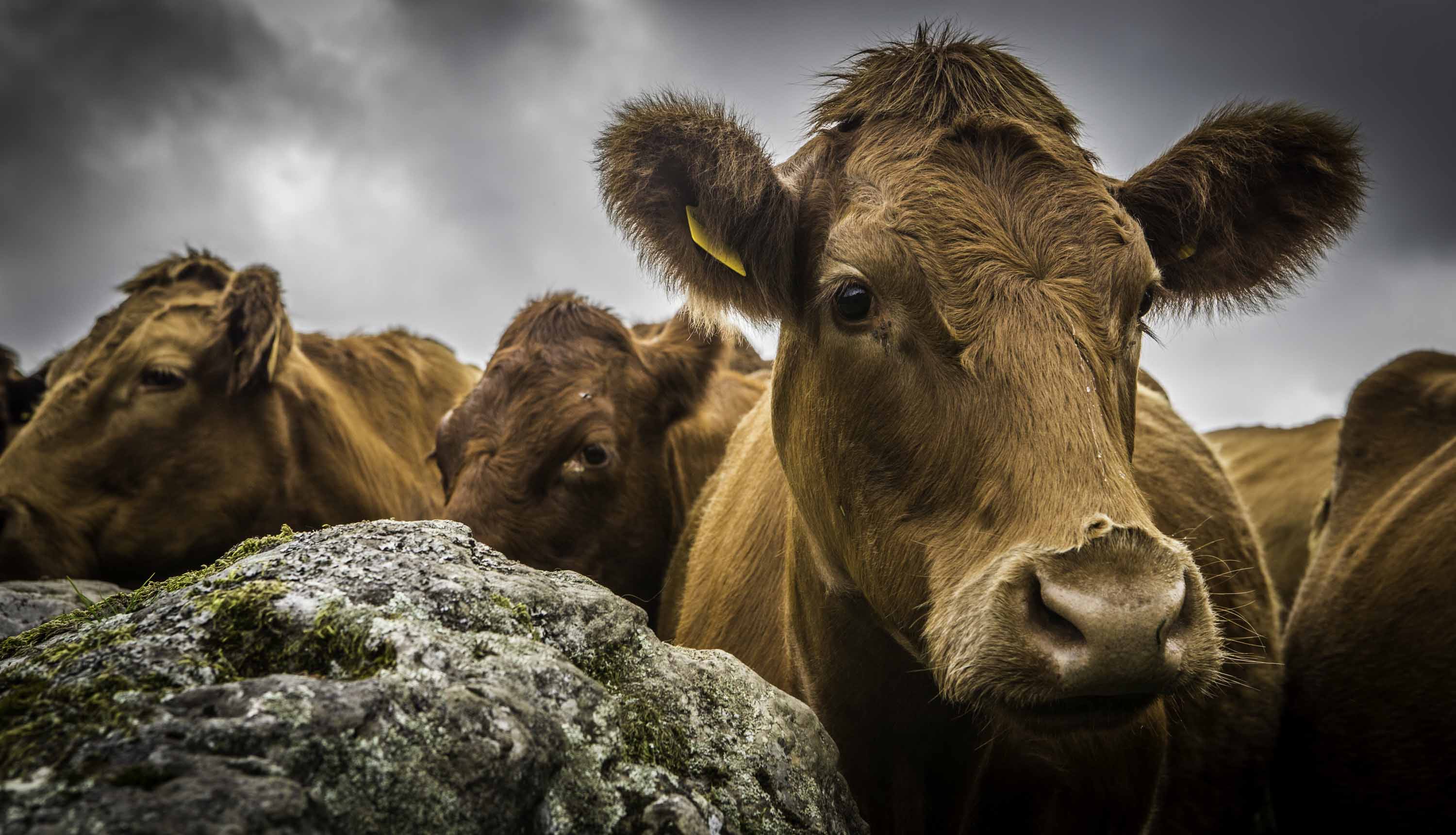 Breaking with nearly four decades of tradition, the Luing Cattle Society will host its annual open day in England for the first ever time this year. The event, on Friday 1st August 2014, at High House Farm, Winster, Cumbria, will highlight to the English market the huge potential that Luing cattle can offer, in terms of commerciality and environmental responsibility.

The event aims to attract local and national farmers, existing and potential Luing breeders, representatives from the environmental, food, farming, and forestry industry but will also provide an enjoyable, educational experience for members of the general public. As well as a chance to see the Luing herd grazing the farm there will be activities throughout the day including an event 'hub' of local and national, food and farming traders, in the style of a traditional, Cumbrian, agricultural show.

The day, held on the Scowcroft family estate, overlooking the shores of Lake Windermere, is being supported by Natural England, and will help showcase the specific environmental benefits that Luings can bring, in terms of protecting and enhancing some of the country's most precious and celebrated landscapes and habitats.

The Open Day is free to attend and refreshments, including the chance to enjoy Luing beef reared on the farm, will be provided.

Farm Manager, Alec Smith, said: "We have worked hard over the last ten years to establish and grow a pedigree herd of Luing cattle. The Luings have demonstrated many, valuable benefits to our farm and to our landscape. We needed a breed that could manage adequately our rough, Lakeland land with minimal intervention, yet still deliver productivity and a high commercial yield. We are delighted to host the open day and share our experience with our visitors."

Andrew McNee, Luing Cattle Society Chairman, comments: "Luings have been a successful and sustainable cattle breed in Scotland since their beginnings in the 1940's. They are a hardy, breed, capable of out-wintering and unaided calving, which makes them a perfect proposition for the rugged landscapes of the English Lake District. In fact, 49% of the stock from our 2013 annual, Castle Douglas sale, was bought by farmers in Northern England. Their efficiency can be recognised in environmental terms but – with Pedigree bulling heifer sales at Castle Douglas averaging £1,261 this year – there is proof that their commercial potential is significant as well."

Natural England is supporting the Open Day and Simon Humphries, Natural England Area Manager for Cumbria, added: "We are delighted that the Luing Cattle Society's Open Day will be held in the Lakes for the first time this summer. Luing cattle are proving to be an excellent native breed to use where conservation grazing is needed and very well-suited to the uplands of Cumbria. It's great news that the Luings are bringing both commercial and environmental benefits to the area, and Natural England is very pleased to support the Open Day. We're looking forward to sharing the story of this traditional cattle breed with even more people during this event."

The event will be held during the afternoon of Friday 1 August. Due to space and parking restrictions anyone wishing to attend, register their interest in advance.

Download

No comments posted yet. Be the first to post a comment
Display name

Please enter your name

Email
(optional)
Comment

Please enter your comment

Post Comment


Your comment submitted successfully.Please wait for admin approval.

Some error on your process.Please try one more time.