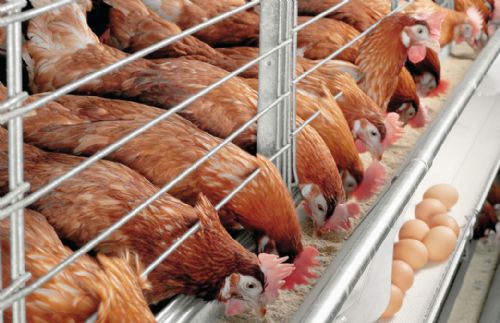 A British MEP has called for a complete ban on cage egg systems, including the new colony systems introduced to comply with the European Union battery cage ban.
Keith Taylor, a member of the Green Party who represents Sussex and the South East in the European Parliament, says the EU ban on conventional cages does not go far enough.
He said in a statement that many consumers did not realise that the new EU rules still permitted "so-called 'enriched' battery cages to be used." These cages provided additional benefits to hens, such as a perch and scratching area, but they were still a cage that restricted many of the hen's natural behaviours.
He said he opposed all kinds of intensive farming and believed these cages should also be banned.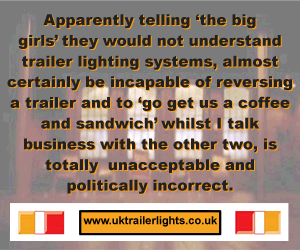 Keith Taylor's intervention follows a declaration by the RSPCA that it would press for the eradication of enriched colony units now that the ban on conventional cages was in force. Earlier this year we reported the RSPCA's intention to campaign for the removal of all cage systems.
The association's chief scientific officer, Alice Clark, told the Ranger that the association had always been against the use of all cages, and the RSPCA felt that the introduction of the new EU rules was an appropriate time to highlight the fact that hens would still be housed in cages despite the new regulations. She said that the ban on conventional cages was an improvement – a landmark piece of legislation - but the RSPCA wanted to see all hens housed in cage-free systems.
Keith Taylor voiced his opposition to enriched colony units during a visit to Four Fields Farm in Ditchling to meet organic egg producer Susie Mac. The farm supplies more than 70,000 organic eggs a day to supermarkets and shops.
The MEP commended the Mac family on its high animal welfare standards and used his visit as an opportunity to call for a ban on all battery cage hens in the United Kingdom.
"It was great to visit this family farm and see at first hand how much space the hens are given," he said. "This farm is able to sustain an income from its eggs, while also allowing its hens to have a better quality of life and it shows there is no need to keep animals in cages.
"Recent research carried out by the RSPCA found that 91 per cent of people in the South East of England had not heard about the new EU hen welfare law which came in this year and a quarter of people wrongly guessed that the new law will mean that all battery cages are banned or that all hens will be free range. Sadly this isn't the case but I will continue to press for a complete ban on all battery cages right across the EU."
But Conservative MEP and agricultural spokesman Richard Ashworth said that the UK has spent an estimated £400 million on upgrading from battery to enriched cages, "to claim that these measures aren't good enough now is outrageous".
"Changing the new system would be a kick in the teeth for farmers who have invested so heavily to comply with the law. Egg prices have significantly increased as a result of the battery cage ban - so I'm not sure how many consumers would welcome a proposal for further measures" Ashworth MEP added.
"Thankfully the EU has the highest standards in the world for the keeping of egg laying hens.  It is up to the consumer to choose the type of egg they wish to buy and, with the current labelling system on UK eggs, they can do just that."
The RSPCA survey indicated that 88 per cent of people in England and Wales had not heard about the new EU welfare legislation and almost seven out of ten people wrongly assumed what the new legislation would mean for hen welfare when they were given a list of options, or simply did not know.
A total of 18 per cent of those questioned assumed that all battery cages would be banned and a further eight per cent assumed that all hens would have to be free range. Nearly a quarter (24 per cent) wrongly assumed that all hens would have to spend at least four hours a day outside the cage. One per cent of people wrongly assumed that the new law meant farmers would have to provide at least four hours of music for their hens each day.
Keith Taylor has, along with a number of other European politicians, urged the European Commission to get tough with egg producers in a number of EU states who continue to house hens in conventional battery cages despite the introduction of the conventional cage ban on January 1. It is suspected that as much as 25 per cent of the EU flock may still be housed in illegal battery units.
The Green Party MEP said that many farms in the EU had not made the necessary improvements to welfare conditions. He said he had raised this issue with the European Commission and had called on the Commission to impose financial penalties and implement a trade ban to stop any illegal eggs being exported from EU countries that had failed to implement the new law.
The European Commission has now begun formal legal proceedings against 13 member states that have failed to the meet the deadline. Those states are Belgium, Bulgaria, Greece, Spain, France, Italy, Cyprus, Latvia, Hungary, the Netherlands, Poland, Portugal and Romania.
The indications are that EU states have now started to enforce the EU directive and are taking conventional battery units out of production. The action has been blamed for a resulting shortage of eggs across the European Union.
Comments