MEPs reject GM crop for EU market
MEPs reject GM crop for EU market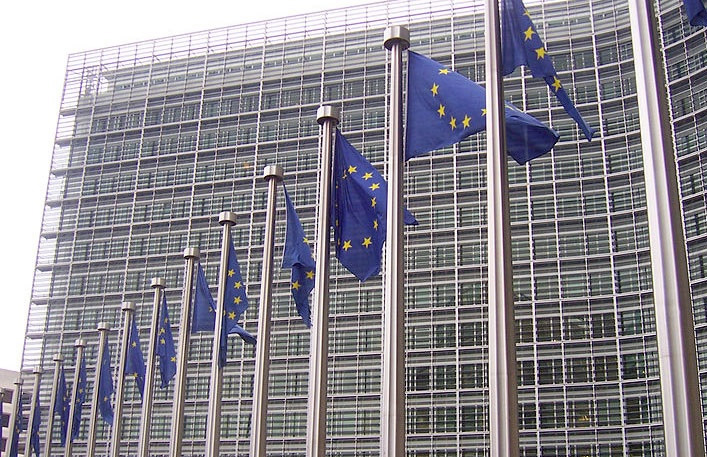 MEPs called on the Commission not to allow the genetically modified maize crop Pioneer 1507 on the EU market.

This insect-resistant crop could be dangerous to harmless butterflies and moths, said a resolution approved on Thursday.

"Based on this proposal, we are clearly lacking evidence on the safety of this new GMO strain to have it on the EU markets," said Dagmar Roth-Behrendt, German member of the S&D group. who opposed approval with other members of the environment committee.

Since the non-renewal of a couple of other authorisations in the mid-1990s, there is only one variety of maize - the MON 810 from Monsanto - which is currently authorised to be cultivated for commercial use in the EU. This one would be the second one.

"In the case of maize 1507 from Pioneer, we have decided to object to this proposal for an authorisation because we were very surprised by the Commission attitude to take a positive decision which had been opposed by 12 member states (with only six Member States voting in favour of the authorisation)."

The risk assessments from the European Food Safety Authority (EFSA) show that highly sensitive butterflies and moths may be at risk when exposed to maize 1507 pollen. Yet, Pioneer refused to present additional documents regarding monitoring and risk mitigating measures for these non-target species.

Lastly, the Commission took this decision of authorisation arguing that it had been condemned by the European Court of Justice (ECJ) last September. However, the ECJ has only ruled that the Commission had failed to act. It has not prevented the Commission from presenting a new proposal recommending not to authorise maize 1507.

"We cannot know when the decision of the Council will come. Yet, what I can say is that any new authorisation for GMO cultivation is an issue, as it is always a challenge for the Council to find a majority either in favour or against such a decision. This is the reason why requests for authorisation can remain a very long time without a final decision" said Roth-Behrendt.

Last July, Monsanto announced it will withdraw pending approval requests to grow new types of genetically modified crops in the EU, explaining that there was a lack of commercial prospects for cultivation. It is true that the regulatory environment is made difficult due to the fact that several member states are not in favour of new authorisation for cultivation.

It must also been said that the lack of evidence provided by the industry on the safety of new GM crops does not help to dispel EU citizens' recurring doubts on GMOs.

"This is why for the time being the majority (61%), of Europeans are opposed to the development of GM food in Europe (Eurobarometer of November 2010). They consider GMOs as not offering benefits, as unsafe, as inequitable and as worrying."

GM Freeze Director Helena Paul commented: "We know the UK public does not want GM crops, yet when it comes to the resolution more UK MEPs failed to vote at all than voted to keep a new GM crop out of EU fields. Voters need to take note.

"We also know that even Defra Secretary of State Owen Paterson says of Pioneer1507, 'This is not a crop of practical interest for UK farmers,' yet he urges its acceptance. Apparently many UK MEPs also think it's ok to vote for a new GM crop in someone else's back yard. [5] These votes were cast by a mix of Liberal Democrat, Labour and Conservative MEPs, showing that as we approach MEP elections in May there is plenty for UK voters to worry about if they want UK fields to remain GM-free into the future.

"The Parliament has made itself clear: there are several good reasons why Pioneer1507 is unacceptable for cultivation in the EU. The UK Government needs to vote 'No' on the application."

Download
17-01-2014 20:44 PM | Posted by: Motherwatch
At last EU is talking sense! There is precious little debate around the dangers of GM crops in the media- this article should be on front pages!
20-01-2014 15:13 PM | Posted by: Robert Wager
Yes yes far better to spray broad spectrum insecticides than use Bt crops.
Display name

Please enter your name

Email
(optional)
Comment

Please enter your comment

Post Comment


Your comment submitted successfully.Please wait for admin approval.

Some error on your process.Please try one more time.