14-10-2005 00:00 AM
| News
Grave frustration was expressed by Monmouthshire NFU Cymru members earlier this week to David Davies, who is both the local AM and MP, at the current low commodity prices, in particular the fall in the beef prices, seen over recent months.
On the invitation of NFU Cymru, David Davies paid a visit to the Probert's 130acre Great Bottom Farm, near Raglan to hear the views of local NFU Cymru members, and to see for himself, the issues facing a traditional family beef and sheep farm in Monmouthshire.
Local farmers took the opportunity to highlight to David Davies, the importance of local sourcing of produce, and the all-round benefits of getting quality Welsh produce into our schools and hospitals.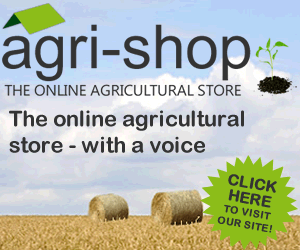 Speaking at the meeting, John Biggs, NFU Cymru's Monmouthshire Chairman said, "A finished beef animal is now fetching over £70 less than it did back in the spring! The cost of our inputs such as fuel, fertiliser and labour continue to rise, and the return that we get for our product continues to decline. The absence of dairy farmers at this meeting is quite telling."
He continued, "They have been driven out of the industry by the poor returns of recent years. Without the prospect of decent returns, then there is, sadly, little incentive for people to invest for the future and remain within the industry."
Bovine TB, a huge problem in Monmouthshire, was also discussed. Farmers made it abundantly clear to Mr Davies, their disappointment at the failure of government to get a firm grip on the disease. The dismantling of the Over Thirty Months Scheme (OTMS) scheme was raised, and the importance of reclaiming traditional export markets was impressed upon the MP.
John Biggs the County Chairman concluded by saying, "We are extremely grateful to David Davies for taking time out of his busy schedule to come and meet us. Hopefully, by seeing for himself the problems facing Welsh farmers, it will give him more scope to battle our corner, both in Westminster and in Cardiff Bay."
Comments
No comments posted yet. Be the first to post a comment