Maize crops across the country have sprung back after difficult establishment and poor early growth but producers must now make amends for cultivation shortcuts taken over the last year, says James Todd of maize specialists Grainseed Ltd.
Harvest in most parts of the UK has made up its predicted 3 week delay with many growers anticipating exceptional yields and quality, he says.
"Maize crops have caught up amazingly well in recent weeks and varieties that have been chosen carefully based on appropriate earliness for the site are largely on track to be harvested on time.
"If the weather continues to be good in September then dry matters will increase rapidly, so crops early drilled and on sandy soils could be ready by the middle of the month.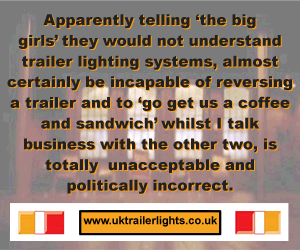 Starch contents of 35% should be seen across the country with dry matter yields exceeding 20t/ha in the better locations.
"Some producers are saying it's the best crop they've ever grown, which shows how resilient maize is if you follow the correct management approach and choose the right variety."
Key requirement is for varieties to reach full maturity with maximum starch production rather than reaching the appropriate dry matter through plant death, he says.
The other critical issue for performance of next year's crop is making the correct decisions this Autumn about cultivations.
"There's a lot of compacted soils out there as people were unable to get on the land properly before drilling crops and also because the ongoing cold, wet conditions did a lot of damage to soil structure.
"A crop's energy content is driven by photosynthesis which produces sugars and this in turn is dependent on leaf area which needs a strong root system to support it.
"A compacted, waterlogged soil is usually a cold soil and it's almost the exact opposite of what is required for good early root growth and establishment."
Modern maize varieties need an open, free draining soil structure to get their roots down quickly in order to deliver their full potential, James Todd says.
"Without doubt those growers, particularly on heavier soils, that are able to winter plough benefit from the weathering process reducing the power needed to get a good seedbed later on, but they also get significant yield benefits too.
"But all growers should consider at least flat lifting or subsoiling to get the right seedbed this year – a lot of damage has been done in the last two years. Ironically, lighter soils often have more compaction problems than heavier soils."
On farms in Wales and the South West of England where Eyespot has been a problem, it is also essential to bury all trash properly before the Winter to minimise the threat of the disease in subsequent years
"It's not always easy to think about next year's crop when you're busy harvesting this one," James Todd says.
"But timely and appropriate groundwork carried out in the next few weeks will do much to counteract the problems caused by the recent poor conditions and considerably improve the potential of future maize crops."
Comments
No comments posted yet. Be the first to post a comment