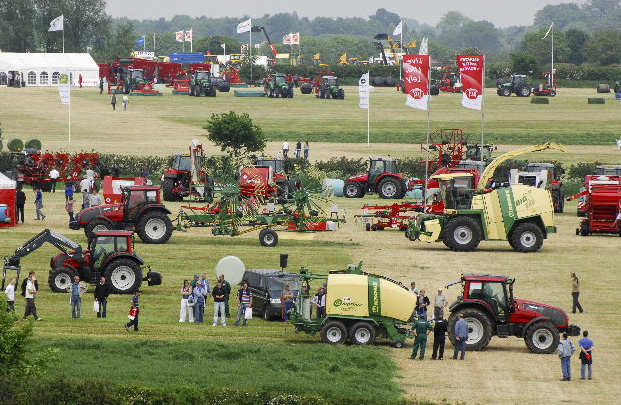 Grass growth is well ahead of normal after the fifth warmest winter since records began. With temperatures averaging 5.2°C between December and March; 1.5°C above the UK average, it's hardly surprising that many farmers are concerned about managing their grass, particularly as soils remain saturated following the wettest winter on record.
It is no different at Stoneleigh, the site of the Grassland & Muck Event, where agronomists are monitoring conditions to ensure optimum silage grass for the
machinery
demonstrations on 21st and 22nd May. The grass is so far ahead that they have suggested it be mowed, and fertiliser applications split into two, to try and control the growth.
"The grass has not really stopped growing all winter," says Nigel Hester, area manager at Yara. "One of my customers in Cornwall already had 3200kg/ha of dry matter at the end of February, before anything had been fertilised."
While early grass growth presents a wonderful opportunity for farmers to turn livestock out early or take an early cut of silage, the practicalities are not quite so simple. "If you turn stock onto wet ground it will cause too much damage – and yet if you let the grass get away from you, it has long-term implications for the rest of the season," says Mr Hester. "On-off grazing is one possibility, to maximise grass intakes in a limited number of hours per day."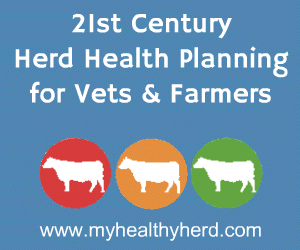 One option to check grass growth is to delay nitrogen fertiliser applications. "But the problem with that is that after such a wet winter soil nutrients will be at low levels, and having been growing all winter, the grass will need feeding," he adds. "Optimising spring applied nutrients will ensure high yields of quality forage - efficient utilisation is the real challenge."
Farmers should test their soil nutrient indices before creating a fertiliser schedule, says Mr Hester. "Don't forget sulphur – only 8% of grassland is getting bagged sulphur; it will improve nitrogen utilisation and you will most likely get a yield and quality response. And be patient – wait for the right soil conditions before travelling, or you will end up creating compaction problems."
The key to managing grass, whether grazed or ensiled, is to be flexible, says Dr Liz Genever, beef and sheep scientist at EBLEX. Farmers with good infrastructure could graze their driest fields to take off winter growth and then shut up the leys for silage, for example. "If taking an early cut of silage from a small number of fields, you could bale it rather than starting a c
lamp
," she says. "Also, adapt your nitrogen regime to make sure you aren't stimulating more grass growth, which without good management, will affect quality later in the season."
If grazing, farmers should choose sheep or their
light
est cattle – weaned calves and yearlings – as they will do less damage than heavier stock. "And don't turn everything out at once – try a small group to start with; don't be too ambitious because grass can quickly disappear at this time of year."
For optimum grass yields and quality at this time of year, grass heights should be kept below 6cm for sheep and 10cm for cattle, says Dr Genever. "Monitor your grass growth every week or fortnight using a sward stick or measurement on the side of your wellies. That way you can plan ahead to ensure supply is matching demand."
Another problem caused by the wet winter has been the ability to get on land to spread slurry and manure. "There is the danger of grass contamination when applying slurry to high covers," says Dr Genever. "If the grass is forward and you have to apply slurry, use a trailing shoe to minimise contamination."
If possible, farmers could store slurry for later in the season, and apply bagged fertiliser in its place, she adds. "Don't forget about phosphate and potash – after the warm winter, the grass will be in need of it."
Where farmers delay applying nitrogen, or opt to take an early cut of silage, they must remember to leave one day of growth per 2.5kg/ha of nitrogen applied before cutting it. "If you're applying 100kg/ha you need to leave it 40 days, otherwise you'll get high nitrates in the grass which can affect fermentation and palatability of the silage," says Dr Genever. "The key is to plan ahead now and be flexible - how you manage your grass now will affect yields and quality for the rest of the season."
Comments
No comments posted yet. Be the first to post a comment