Massey Ferguson tractors scoop awards at machinery show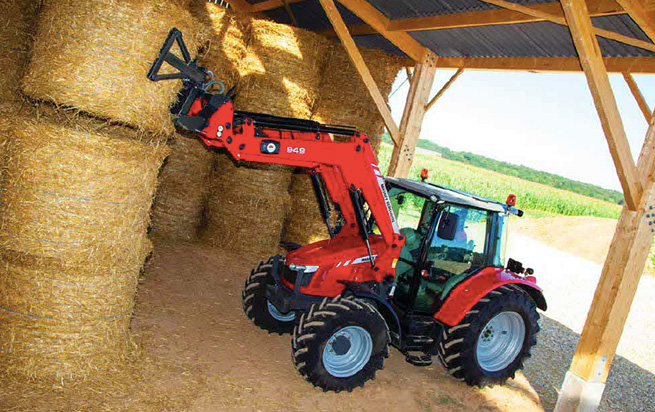 Honours have gone to Massey Ferguson farm equipment at AGROmashExpo in Hungary and the Polagra-Premiery International Fair in Poland.The MF 5611 tractor and MF 9812 row-crop planter both received prestigious International Premium Awards at AGROmashExpo in Budapest, Hungary's biggest agricultural exhibition. The MF 5612 won a coveted Gold Medal at Poznan's Polagra-Premiery Fair which this year attracted more than 40,000 visitors.In making the awards, the jury in Budapest described the MF 5611 as having broad appeal in Hungary and made special mention of its AutoDrive system, Dyna4 transmission and reliable AGCO POWER engine. The MF 9812 planter was praised for its planting accuracy, robust construction and narrow transport width.In Poland, the Gold Medal is awarded to modern, innovative products manufactured using the latest technologies. Professor Grzegorz Skrzypczak, PhD, Rector of the University of Life Sciences in Poznan chaired the jury."We are thrilled to receive these three awards which provide further testament to the fact that we are delivering the straightforward, dependable machines that farmers need to produce their crops no matter where they are in the world," says Campbell Scott, Massey Ferguson Director Sales Engineering and Brand Development.Featuring the latest-design AGCO POWER 4-cylinder 4.4 litre engine, the 110hp
MF 5611 and 120hp MF 5612 offer a choice of Dyna-4 or Dyna-6 transmission, new front-axle suspension option and a loader-ready-from-factory option which includes a wide range of features to enhance ease of loader fitting, use and control. The MF 9812 planter's effective and versatile technology includes the proven Positive Air Metering - PAM™ - system and 'Edge Drop'™ seed control. ISOBUS-ready, the machine features the efficiency of a Central-Fill System, and main-frame toolbars which fold forward to give a 3.5m width in transport.

Download

Trending Now
Viewed
Discussed