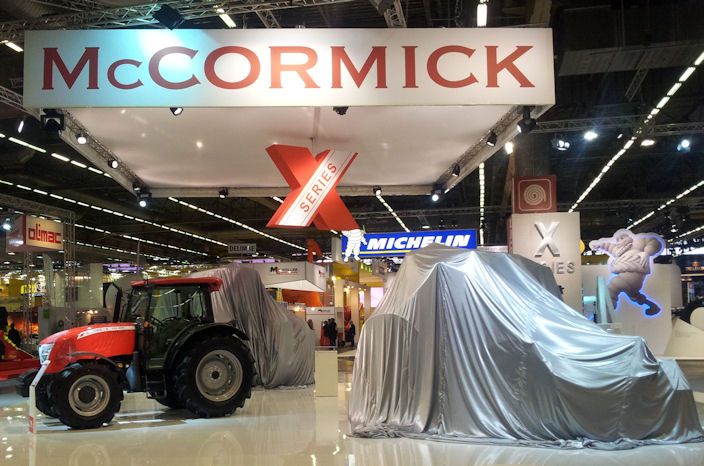 Under wraps – the surprise tractor is kept under the covers alongside the new McCormick X50 Series tractor seen at the LAMMA show.
McCormick has unveiled their new tractor X7.460 at the SIMA agricultural machinery show in Paris.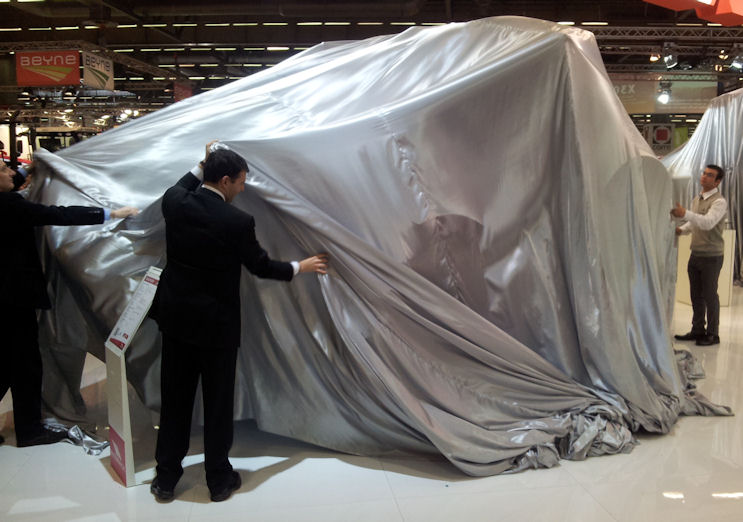 Off come the covers – members of the design and engineering team pull off the sheets…..
Production of the new machine is due to start this autumn after itt was literally kept under wraps on the AGRO Tractors stand until it was revealed.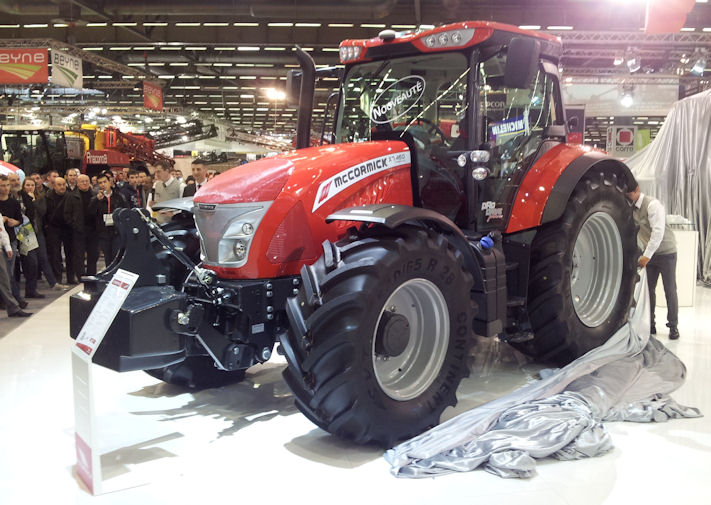 …..to reveal the preview tractor with its powerful four-cylinder engine, new semi-powershift transmission and spacious cabin with ultra-modern electronic controls.
It features a 4.5-litre engine with more than 160hp for draft work and 175hp when the Power Plus boost system is engaged; a semi-powershift transmission with all-electronic operation; and a new cab with a big glass area and modern controls.
"It's unlike any McCormick we've seen before," says Ray Spinks of GB distributor AgriArgo UK.
"The X7.460 is a new class of tractor for the McCormick range."
ARGO Tractors plans to build three versions of the four-cylinder machine, with rated power output starting at 130hp; six-cylinder variants with power outputs up to 212hp are also planned.
New hood styling matches that of the smaller McCormick X50, which made its UK debut at the LAMMA show in January. But the newcomer due towards the end of this year has a more striking cab and interior design that sets it apart from current McCormick models.
"We have some excellent tractors in the current four-cylinder MC and six-cylinder MTX and X70 line-up and were delighted to get a look at what else is coming in the future," said Spinks.
Comments
No comments posted yet. Be the first to post a comment