28-06-2011 16:16 PM
| News
Horse of the Year Show (4th – 9th October at Birmingham's NEC) offers a feast of opportunities for press to get involved. Running for six days this year and introducing exciting new elements as well as renowned crowd favourites, 65,000 visitors will be treated to world-class equestrian competition and entertainment. Horse of the Show can boast the top riders from both the National and International circuit including potential members of the GB 2012 Olympic Show Jumping Team. The finals of the most prestigious national showing and show jumping finals and a host of celebrities attending the famous Gala Evening on Sunday 9th October all make this event the celebrated and distinguished occasion that it is held dear by a nation of horse lovers.
Opportunities
• Access (if accreditation is granted) to visit the venue during build-up days (Sunday 2nd & Monday 3rd October) to preview the equestrian displays preparing for the live show and interview show organisers and participants. Photo opportunities of the build and rehearsals will also be available.
• A limited number of promotional tickets are available for broadcast giveaways.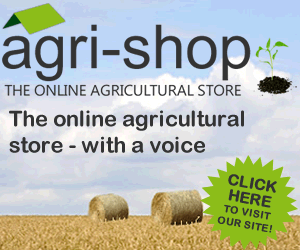 • Competitors, organisers and celebrities involved with the show may also be available for live or pre-recorded media interviews. The newly-engaged Ellen Whitaker (to Superman actor Henry Cavill) is a regular competitor at the show and won four major classes last year.
Access to cover the event (4th – 9th October) is available to limited media.
Celebrities
The star-studded Gala evening, which is hosted by actress Susan George, attracts a variety of celebrities from the worlds of sport and entertainment. Famous faces who have attended the show include: Actors, Martin Clunes, Olivia Newton–John, Kym Marsh and Charles Dance, TV presenters, Myleene Klass and Anthea Turner, former footballer and England under 21 Manager Stuart Pearce, boybands Blake & Dakota, and models Katie Price and Abi Clancy. We have also welcomed His Royal Highness The Duke of Edinburgh and Her Royal Highness The Princess Royal on many occasions where their keen interest in equestrianism is demonstrated.
Gala Night visitors will be able to feast on the full action-packed programme of entertainment. The very best of top international show jumping climaxes with the HOYS Leading Show Jumper of the Year. In addition, the showing classes culminate with the Supreme Pony of the Year and the Supreme Horse of the Year. The evening's programme will also be interspersed with stunning equestrian displays including the Household Cavalry who perform a Musical Ride with servicemen, many of whom will shortly be despatched to active duty abroad. A rousing and emotive display which never gets anything less than a standing ovation.
Comments
No comments posted yet. Be the first to post a comment