Micron Group, a producer of hand-held and vehicle-mounted sprayers, has recently appointed a further four new sales, technical and accountancy staff to support its expansion plans in the UK and Europe.
'
Toby Whatley, a university graduate from Harper Adams, joined the company as a Technical Sales Specialist in April 2012. He will assist R&D and Marketing departments.
'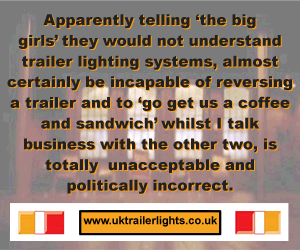 The company created two additional R&D positions which have recently been filled by Michael Mills and Martin Botfield. Michael took up the role of a Design Engineer and is responsible for product design, fabrication, technical drawings and documentation.
'
Martin Botfield was appointed as a Technical Writer/Design Engineer with responsibility for CAD product design, technical illustrations and authoring.
'
And Charlotte Pash joined the Micron team in April as an Accounts Assistant. Charlotte has an MIAB qualification and her role will be to provide assistance in preparing monthly management accounts.
The appointments follow Micron's recent reorganisation in 2011 in order to enhance the company's offering and services.
Comments
No comments posted yet. Be the first to post a comment