21-11-2013 03:37 AM
| News
Make sure your paperwork is in order; that was the clear and unequivocal message from the Farm Liaison Office within Rural Payment Wales at a recent Mid Gwynedd NFU Cymru meeting.
Local farmers present at the meeting heard from Janet Phillips, Farm Liaison Officer, how Single Farm Payment and agri environment scheme claimants can face significant financial penalties, often for infringements to complex scheme rules. NFU Cymru members were told that if they were in doubt about anything then they should ask their Farm Liaison Officer. They can guide farm businesses on compliance scheme rules and the required records that come with them.
Advice given by the Farm Liaison Office included keeping records up to date and in order at all times, as claimants can face unannounced visits with a maximum of 48 hours' notice. Particular attention needs to be focused on cattle and sheep movement documents and the rules appertaining to them. It has also been recently found that those in the Glastir scheme are not always clear about the need to keep detailed records including a field diary.
William Hughes, Mid Gwynedd NFU Cymru County Chairman said, "NFU Cymru has fought hard for Welsh Government to provide a Farm Liaison Service and the work of officers like Janet Phillips is invaluable. I would encourage anyone with queries or questions about scheme rules to get in touch with the Caernarfon Rural Payments Wales Office.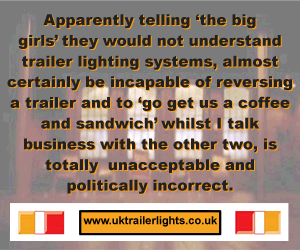 Mr Hughes continued, "Once an inspection of a holding has been announced it is often too late to correct any anomalies, so knowing the rules and keeping records up to date at all times is essential.
"NFU Cymru is constantly lobbying the Welsh Government to reduce and simplify red tape surrounding support schemes and livestock movements. The penalties are often totally disproportionate to the breaches which are more often than not due to not fully understanding complex scheme rules. We hope that as part of CAP reform, which is currently on-going, that minor problems will in future be dealt with in the form of a warning letter rather than a financial penalty, particularly for first offences."
Comments
No comments posted yet. Be the first to post a comment