Milk Link Ingredient Services, the UK's largest farmer owned dairy ingredients business, is producing its biggest ever range of fresh dairy ingredients, creams, custards and specialist sauces for major retailers and food processors this Christmas in response to a massive surge in demand for seasonal products.
Production at Milk Link's Staplemead Creamery in Frome of Fresh Dairy Products such as soured cream, crème fraiche and soft cheese will double to over 400 tonnes per week during December. Reflecting their use in fresh dips and ready made dishes which are extremely popular during the Christmas party season.
Milk Link (as part of its joint venture with Arla Foods, Staplemead Dairy Products) will also produce around 40 per cent of the nation's cream over the festive period, which amounts to over a million litres a week - a 700 per cent increase in volume compared to an average week. The last two years have also seen a significant rise in the demand for luxury custard and alcoholic sauces, with Christmas custard production increasing 600 per cent, and festive alcoholic sauce production doubling since 2003.
Lynn Roberts, Staplemead's General Manager says: "Demand for our portfolio of high quality products is growing at an impressive rate. Thanks to the commitment of our full time and temporary staff and our ability to flex our production facilities we will have our busiest Christmas ever."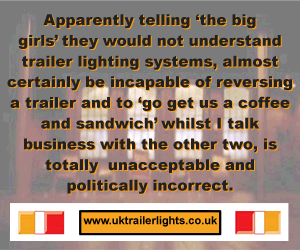 The Staplemead Creamery will be producing a number of festive products for Tesco under its 'Finest' range. Thousands of pots of Tesco Finest Brandy Sauce, made with Channel Island cream and Remy Martin, and Tesco Finest Lamb's Navy Rum Sauce will be on sale at stores nationwide.
In addition, the Creamery will be supplying Asda with Christmas cheer with a selection of own label tasty custards, cream sauces and brandy sauces including Sherry Custard with Harvey's Bristol Cream, Remy Martin Cream Sauce and Brandy Sauce with Courvoisier Cognac. A Sainsbury's Brandy Sauce, made from fresh double cream and a unique blend of French culinary and Courvoisier brandies will also be on sale in Sainsbury's stores.
Comments
No comments posted yet. Be the first to post a comment