Borders livestock farmer Nigel Miller has entered his final year as President of NFU Scotland. Mr Miller, who was first elected to the post in February 2011, will complete his second and final two-year term as President at the next AGM scheduled, for St Andrews in February 2015.
For his final year in post, his Vice Presidents will remain as Fife arable farmer Allan Bowie and Borders livestock producer, Rob Livesey. Both Vice Presidents were returned unopposed at the Union's AGM in St Andrews on Tuesday, 11 February. Allan Bowie has been Vice President since February 2009 while this is Rob Livesey's second year in the post.
NFU Scotland has a fresh look to its Board of Directors for 2014/15 with a number of new regional chairmen and committee leads also joining the top table.
President Nigel Miller, who chaired the first Board meeting of the new term said: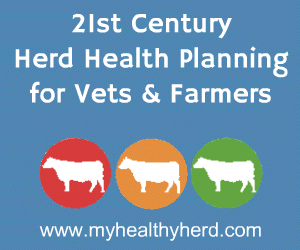 "Having just completed our centenary celebrations, it is clear that NFU Scotland remains a lead organisation in Scottish agriculture because of the time and effort that those who hold office – whether at branch, region or national level – are prepared to put aside for their fellow farmers.
"This board takes up office at a hugely important time for the industry with the CAP Reform process and independence debate entering the final stages. In addition, every sector of our farming industry faces a growing list of challenges. This is a team with the skills and knowledge to meet those challenges on behalf of our members."
Comments
No comments posted yet. Be the first to post a comment