Minimising disruption to farming businesses the length and breadth of Wales and ensuring Welsh farmers remain competitive in UK, EU and global markets are the key threads within NFU Cymru's response to the Welsh Government's CAP direct payments consultation.
Speaking on the first day of the Royal Welsh Winter Fair, NFU Cymru President, Ed Bailey, is urging Alun Davies, Minister for Natural Resources and Food, to bear these two points in mind with regards to the key decisions that he has to make on CAP in the coming weeks.
With the Minister needing to decide imminently on whether he wishes to move additional resource out of direct payments and into rural development measures from 2014, Ed Bailey urged caution given the impact that this will have on Welsh farmers.
Bailey said, "We will continue to fundamentally disagree with the principle of pillar transfer (modulation) because we believe that by imposing higher modulation rates on Welsh farmers compared to our European counterparts it places Welsh farmers at a competitive disadvantage in what is after all a single European market.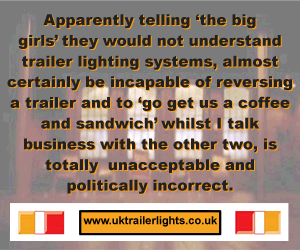 "That said, if the Minister is adamant that he is to make use of this provision then I would urge him to give very careful consideration to exactly how much resource he needs and where that additional resource will be spent. It will be unacceptable if this resource is taken off farmers from 2014 just to build up a 'war chest' of modulated funds.
"Until Welsh Government is in a position to provide real clarity on what it proposes to deliver under the next Rural Development Plan and what level of resource is needed to achieve the aims and objectives that it will set out under the next Wales RDP then we don't feel it appropriate for Welsh Government to take resource out of pillar 1.
"The Minister has the option to use a phased approach to pillar transfer taking only what he needs to fund ongoing commitments in the early years and reviewing those figures in 2016 for further changes to be made from 2017. The next couple of years will be very much a period of transition for rural development measures in Wales and with previously modulated support from farmers yet to be fully committed we would urge the Minister to take only what is needed during this period.
Bailey went on to say, "In a time of massive uncertainty for farmers across Wales, as we move away from the historic basis of support for direct payments, we see a number of new elements introduced to direct payments and a declining EU budget I would urge the Minister not to impose further cuts to direct payments in 2014.
"Clearly given the importance of direct payments to farm business income this issue has been an area of considerable debate between farmers the length and breadth of Wales. It has not helped that Welsh Government has drip fed additional information to farmers throughout the consultation period with new updated moorland maps added to the Welsh Government website just nine days before the consultation closed. This has created significant and added confusion and uncertainty both over mapping and potential payment rates.
"The transition away from the historic basis of payment is not an issue specific to Wales, many other countries and regions across Europe face the same challenge and as a result a significant amount of time was spent at the Luxembourg negotiations in June 2013 seeking changes to the original proposals to help manage the transition and reduce disruption.
"The June agreement allows for safeguards to be put in place that could be used to help limit the losses for farmers in the move to the new system. We are disappointed that despite repeated requests to Welsh Government for this approach to be modelled to see if it could help to minimise disruption for farming businesses in Wales this work has not yet been undertaken, we ask that this be done as a matter of urgency.
"We continue to argue that the payment rate system that is eventually agreed by Welsh Government must be the best fit and combination of land categories, payment models and payment rates that causes least disruption to farming businesses the length and breadth of Wales but is not overly bureaucratic for farmers and Government alike. This must be the guiding principle for Welsh Government and no stone must be left unturned in trying to achieve this aim."
Greening has been the other key concern for farmers across Wales. On this issue the Union very much welcomes the Minister's intention to implement the EC's proposals in Wales and give Welsh farmers the full range of options as allowed for by the Commission.
Ed Bailey concluded, "We applaud the lobbying that the Minister, alongside bodies such as ourselves, has done which helped secure amendments to the original greening proposals that take better account of agriculture in countries such as Wales where we would argue that our farming systems are very much 'green by definition'."
Comments
No comments posted yet. Be the first to post a comment