Alan Pearson of Lanes Vet Group with Alastair Johnston, Minster Veterinary Practice
From today, Lanes' well established and successful poultry division is under new ownership. The expansion of Minster Veterinary Practice sees them move into Lancashire, building on their existing poultry business in Yorkshire, the East Midlands and Herefordshire.
For existing clients, it's very much business as usual, with Alan Pearson (Partner at Lanes) remaining as a consultant to the business for the foreseeable future.
Describing the benefits awaiting clients, Alan said:
'The needs of the clients were foremost in our minds in the sale of the Poultry Division and in choosing Minster as the buyer we believe that the personal approach to our work as well as the benefits of a nationally recognised practice will both be realised.'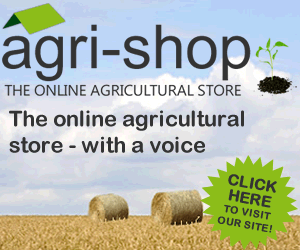 Minster Vets Poultry Director, Alastair Johnston said:
'The purchase of Lanes' Poultry Division gives us a unique opportunity in the north-west. We are fortunate to be overseeing a healthy client list with long-standing relationships in the poultry sector which we look forward to nurturing over the years.
I am confident Minster Vets can add to the excellent service that clients receive already. Our national expertise, large veterinary team, supporting laboratories and training department, along with our personal and dedicated approach, sets us apart. We see tremendous potential to expand our poultry business further in this part of the country.'
Alastair brings with him a wealth of experience in the poultry veterinary field. He graduated in 1983 from Glasgow University, then joined Minster Veterinary Practice in 1985 following two years at Liverpool University. In 1989 he became a Partner in the practice. He has served as President of the British Poultry Veterinary Association and is representative on various national advisory clinics. The Training department at Minster Vets continues to thrive under Alastair's direction and offers nationwide poultry training courses.
Existing poultry clients are being contacted individually to introduce Alastair and the Minster Vets team.
Comments
No comments posted yet. Be the first to post a comment