Industry leaders have joined forces to encourage farmers to act now to help secure the future of their businesses.
A number of the region's key agricultural figures are urging farmers to start taking responsibility for ensuring they have an adequate and reliable workforce for years to come.
The NFU, CLA, purchasing group Anglia Farmers (AF) and Brown & Co are all partners in the EDGE Apprenticeship in Food and Farming project which was set up over 18 months ago to attract high calibre young people into land-based careers.
To date, the scheme has matched about 280 young people and employers but currently some 70 potential apprentices are waiting to find suitable work placements, with more on-farm vacancies needed ahead of the new academic year.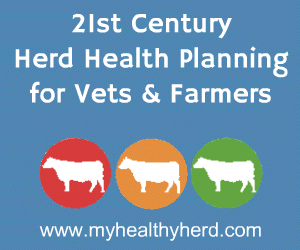 AF chief executive Clarke Willis said: "So far the project has been very successful but we need farmers to step up now and give these young people the first steps towards great careers in agriculture.
"We know that apprentices can bring huge benefits to businesses and we would certainly encourage more employers to offer opportunities."
"Our industry offers an excellent range of career opportunities for young people these days," said Nicola Currie, CLA regional director. "EDGE Apprenticeships is doing a good job in promoting the scope and variety on offer as we head into exam results time so to back this up we need as many employers as possible to offer placements to ensure that the rural economy secures its workforce for the future."
NFU adviser Alex Dinsdale said: "Food and farming is one of East Anglia's most important industries and it's crucial that we attract more young people, with the right skills, to become the farmers and growers of tomorrow.
"This is not just about helping someone at the start of their farming career - members who have taken on apprentices are overwhelmingly positive about the benefits it has brought to their business as well.
"We hope this publicity drive encourages more employers to come forward, so that young people who are keen to work in food and farming get the opportunity to do so."
Greg Smith, Chief Executive of The Royal Norfolk Agricultural Association, said: "As a champion of agricultural issues in the county we know it's vital that the industry attracts the region's brightest and best into the sector. This project is a great way of engaging young people and teaching them about rewarding and exciting careers in farming."
Charles Whitaker, partner at Brown & Co, added: "Brown and Co are keen to promote a sector which offers exciting and rewarding career opportunities for those with interest within science, innovation and technology in the food, nutrition, land management environmental business that agriculture represents.
"Today's agriculture and associated support industries requires and offers potential to employees, managers and business entrepreneurs from a far wider section of the community than ever before and among our own business and those we provide advice and services to, we are keen to promote and provide assistance to new entrants to agriculture across the spectrum of crop and animal production and downstream services and production businesses in the sector."
Comments