This exciting Farm Ideas article shows how it is entirely possible for a small dairy farm, selling raw milk in the conventional way, to provide an income for not one, but two families. Squeezing maximum production from grass on this Devon farm is done by mowing the sward before feeding in the field behind an electric fence. The 60 cows eat more if the grass is ready-cut for them. They eat even more if the electric fence is moved four times a day, the last being at 10pm. The result is a per cow grass consumption of 21kg of Dry Matter a day which compares with an average of 16 from cows grazed in the conventional way. This 6 kg extra of grass goes to milk production, and substitutes for bought in concentrates.
Mike Donovan, the man behind Practical Farm Ideas magazine, says "Our Devon contributor is getting an average herd yield of 5,900 litres/cow and achieves this without feeding any cake. Production is all from grass, and his better cows are doing 37 litres/day with a lactation of 7,000 litres. He started pre-mowing five years ago and has been developing the method so it maxes both the yield of grass, the amount consumed, and the income resulting. The article provides full details."
You don't of course get 'owt for nowt'. There's extra work involved, and any farmer looking at the system has to weigh this up against the benefits. The twin drum mower is used each day to cut grass for the herd. The electric fence is moved 4 times a day - when they come in for milking, and also at 12 noon and 10 pm. The mowing and fence moving is a daily chore, but not one which costs too much. Mowing the grazing fields keeps weeds at bay and encourages fresh grass growth - the aim is to provide fresh growth throughout the grazing period. The cows are milked twice a day.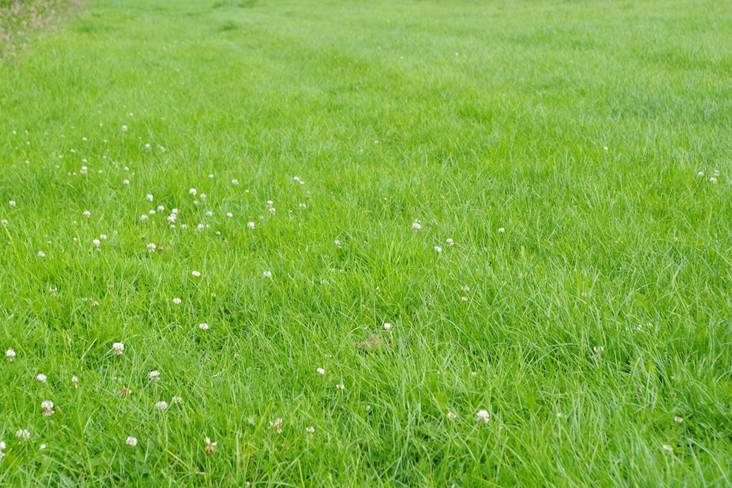 Herd management is reasonably relaxed, calving starting in February and going through to July. Good cows are allowed to have extended calving periods, as the system keeps them going for many lactations. The early calvers will get silage and some cake but this is stopped as soon as they go out.
Sward management is interesting as the whole farm is down to permanent grass. They do their own silage with a trailed harvester and 6 ton trailer, and spread muck and slurry. Heavy contractor's machines don't get on the land.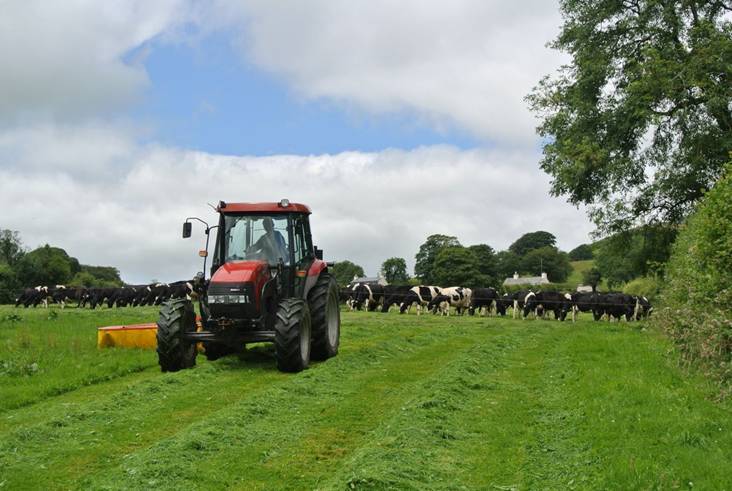 Model for others
Milk prices are once again moving backwards, albeit from an historically high level, and the pinch is often felt by smaller family dairy farms. Here is a system which has produced results over a five year period, and which could be adopted by others without capital expenditure. For the farmer involved, it's a win-win. His family gain a decent living off their farm without finding work in the local town. The farm has no need for diversification, or capital expenditure, they can concentrate on what they do well - managing their dairy herd. Followup: www.farmideas.co.uk editor@farmideas.co.uk 07778877514