Concern was expressed at a recent Brecon and Radnor NFU Cymru meeting with regard to more land in Wales potentially being included in the open access category.
At the well-attended meeting, held at the Royal Welsh Showground in Builth Wells, members were informed that Natural Resources Wales (NRW) are currently undertaking work to extend some areas of open access land.
Glasnant Morgan, NFU Cymru Brecon and Radnor County Chairman said, "Already 20 per cent of Wales is open access land, under the Countryside and Rights of Way (CROW) Act. Many appeals by user groups to add further land have not been upheld by NRW, as the inclusion of those land parcels clearly did not meet the criteria. This however is little consolation to those farmers who will now see more of their land classified potentially as open access land either for the first time or a further extension to land already in.
"Creating more access opportunities without funds to ensure it is managed properly is the worst possible outcome for users, owners and occupiers of the private land that the CROW act allows access to. Poor management of visitors to these areas leads to unnecessary problems for those that farm and manage the land. The more access you have, the less funds you have on an acreage basis to properly manage and control access on these areas."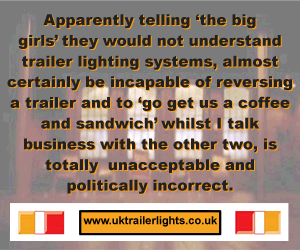 NFU Cymru is now urging members to look at the proposed maps, which are available on the NRW website to see if any of their land is affected. There is an opportunity for land owners and occupiers to appeal against the designation of their land to the planning inspectorate. The legislative criteria to take land out of the map is extremely difficult but members do have until 7 November, 2013, to appeal against a proposed designation.
To conclude, Mr Morgan said, "We ask Natural Resources Wales to take this opportunity to remind users what access to open land actually means. It is for quiet enjoyment by individuals on foot. Dogs must be kept on a lead around livestock (but let go if chased by cattle) and other activities such as camping, motorised activity and cycling etc. are strictly outside what the act allows."
Comments
No comments posted yet. Be the first to post a comment