Following Alun Davies AM's departure from the Welsh Government Cabinet earlier this week, NFU Cymru have welcomed the opportunity to meet with Edwina Hart AM, Minister for Economy, Science and Transport and Rebecca Evans AM, Deputy Minister for Agriculture and Fisheries, today to discuss their new portfolios.
NFU Cymru worked with Edwina Hart AM when she had the Ministerial lead for the agriculture portfolio in 2011 and more recently the Union has worked with Rebecca Evans AM in her capacity as a member of the Assembly's environment and sustainability committee.
Stephen James, ahead of this afternoon's meeting said, "It is now time to look forward and re-establish a good working relationship, once again, with the Ministers that represent our industry. We accept that there will be occasions when we will have differing views on policy matters, that has always been the case, but likewise, I'm sure there will be many occasions where we will agree on the way forward for our industry."
NFU Cymru was desperately disappointed at the decision of the previous Minister to transfer 15% of resource out of Pillar 1 and into Pillar 2. The Union accepts that the decision, now approved by the EU, cannot be reversed but will high
light
during today's meeting that the Welsh Government and the Union have to work together to ensure that farmers across Wales, at the earliest opportunity, are able to recover Pillar 1 support, that they are losing from 2014, back through the Wales Rural Development Plan.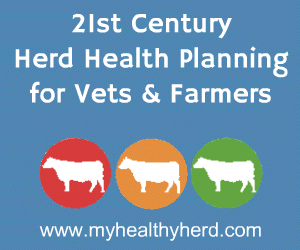 Stephen James said, "NFU Cymru is supportive of the key components of the next RDP that were announced by Edwina Hart AM earlier this week. We believe they all have a role to play in delivering our vision of a productive, profitable and progressive Welsh agricultural industry, but there are a couple of areas that we will ask the Minister and Deputy Minister to urgently reconsider. In terms of land based measures, the Glastir scheme provides payment to farmers for the delivery of environmental goods on the basis of income foregone calculations, this in our view must be supported by the introduction of a dedicated LFA / ANC scheme for the uplands of Wales. Secondly, we welcome the introduction of a sustainable production grant to support investment in the latest technologies,
equipment
and facilities on farms across Wales, but we feel that the proportion of the RDP budget allocated to this measure needs to be increased to support the level of investment that is required."
There are a number of other important issues affecting the industry at present including, in particular, the problems with the red meat sector with the finished beef sector facing turmoil this year and in the last few days a significant drop in the lamb price. Stephen will also hope to raise this matter and the need for a comprehensive programme of action to tackle bovine TB in Wales.
Stephen James concluded, "It would be remiss of me to not also mention, while I have the opportunity, our concerns about the rural portfolio being split once again. This didn't work efficiently or effectively following the 2011 election when there was a clear lack of integration of policy. Thankfully, the First Minister recognised this in March 2013 by putting everything back under the Natural Resources and Food portfolio. We are looking to see this position redressed, once again, as quickly as possible."
Comments
No comments posted yet. Be the first to post a comment