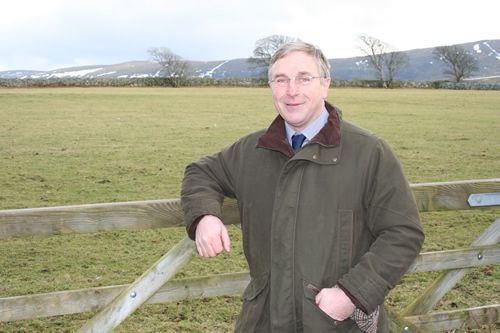 Ed Bailey, NFU Cymru President, delivers his final message for the New Year as President as he will stand down in January after four years in the position….
"Despite the challenges the industry has faced over the last two years and the uncertainty that remains over CAP implementation from 2015 I continue to believe that agriculture in Wales has a bright future.
"The horse meat scandal at the beginning of the year, showed how complex the system of food production beyond the farmgate has become with lengthy supply chains providing ample opportunity for mislabelled meat to find its way onto retail shelves. Out of adversity has come opportunity and I am delighted that the consumer has backed Welsh farmers, supported our local butchers and continues to endorse our calls for supermarkets to stock more home produced food.
"I would urge the public not to forget what happened and buy food they know they can trust like PGI Welsh beef, lamb and Pembrokeshire early potatoes and look for labels like the Red Tractor that guarantee high standards of production."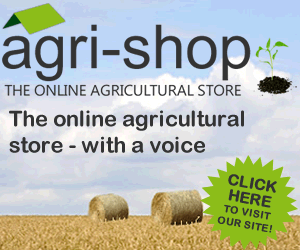 Mr Bailey continued, "Winter had a real sting in the tail with parts of Wales seeing some of the most damaging snowfall in living memory. I saw first-hand the devastation caused and the losses suffered on those farms will be felt for some years to come. The last six months has helped rebuild their feed stocks going into this winter but cash flow remains a serious issue for the industry.
"Recent adverse weather conditions demonstrate our economic vulnerability and whilst I would be the first to admit that we should always consider ways to increase the resilience of our farming systems, there are times when nature deals us a blow that even the most robust businesses will struggle to endure. It is for this reason that most other countries in Europe continue to give dedicated support for their upland areas, to recognise the permanent hardships they face, and why we persist in our view that Wales should not be treated differently. The independent review into the resilience of farming in Wales will be published next month and we hope the report will recognise our demands and the Minister will actively look to prioritise these from 2015 through the Rural Development Plan."
On CAP reform the President said, "The future CAP continues to dominate almost every discussion I have with farmers from every sector and area of Wales. I believe that Government and our industry in Wales lobbied effectively to help deliver improvements to the EU political agreement of June 2013, compared to the original commission proposals of October 2011.
"The agreement provides the Welsh Government with significant flexibility as to how the CAP is implemented in Wales. This flexibility can be used to ensure a managed transition away from our current policy framework, however the decision to slash the budget for direct payments by taking 15% of the available resource out of Pillar one from 2014 is a body blow to Welsh farmers. This decision will place us at a disadvantage compared to many of our competitors whose governments continue to prioritise resourcing sustainable food production and ensuring food security.
"The Minister has further important policy decisions to make early in the New Year on CAP. These give him the scope to make the adjustment from the historic basis of payment less painful and to mitigate business disruption - he must utilise this discretion.
"Earlier this month the Minister launched an action plan for the Welsh food and drink industry. After too many years focussing on strategy over delivery I hope that this action plan will deliver on the targets set. Whilst these targets are ambitious, they can be met, but it will involve a multi-faceted approach and needs the support of all Government departments and all organisations and authorities who deal with planning, procurement, culture and tourism across Wales.
"Bovine TB continues to be the scourge of our countryside with over 1,100 herds in Wales currently under restriction because of the disease. The failure of our Government to take proactive measures to remove infection from those parts where we know both cattle and badgers are suffering is just unacceptable. We continue to press Government to look to the successful models already in operation in other countries where the disease has been actively removed from both populations.
"NFU Cymru remains committed to helping ensure that the recommendations of the Working Smarter report are fully implemented. I have been concerned with regards to the slow progress being made on simplifying livestock movement rules and the introduction of changes to current standstill rules. The Minister has now committed to consult on these issues in the spring. I hope that this process will not be further delayed and we can at last see real tangible simplification.
"To conclude I do believe we should look to the future with confidence, we have the support of the public, we have new and expanding markets to access and develop for our key food products and we have an enthusiastic and highly trained workforce eager to respond to the challenges we face. With the right support from Government and fair and transparent supply chains, Welsh farmers are well placed to capitalise on this by producing more food but at the same time continuing to protect and enhance the landscape and environment that we all cherish.
Comments
No comments posted yet. Be the first to post a comment