Concerns over plans to create a Wales-wide interlinked coastal path were raised with the Assembly's Sustainability and Housing Minister, Jane Davidson, at a recent meeting with NFU Cymru.
Dai Davies, NFU Cymru President said, "The meeting gave us the opportunity to thrash out in detail with the Minister our views on coastal access, access to inland waters and flood defence. We emphasised that Wales will be better served if the Assembly concentrates on improvements to existing access, which should be in place for the benefit of local communities without putting those who farm on the coast at a disadvantage. As a Union, we are totally unconvinced of the real need for access to every inch of the Welsh coastline through the formation of a coastal corridor.
"We also highlighted the fact that any plans to increase access opportunities must include future spending profiles on the maintenance of that access, not just its initial introduction. We cannot see that there are adequate safeguards in the proposals, examples of which would include measures to protect farmers' livestock from dogs; crops from being trampled and inappropriate use of footpaths by motor bikes."
Bernard Llewellyn, Chairman of NFU Cymru's Rural Affairs Board, who was also present at the meeting said, "Proper flood defence is just as important to agricultural land as it is to any other land on flood plains. There is little doubt that lack of maintenance and dredging on our main rivers is contributing to water backing up and flooding land further upstream.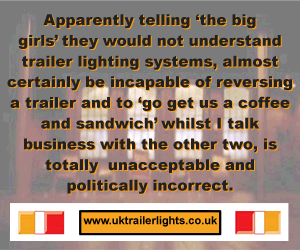 "Farmers are prepared to be part of the solution to flooding, but cannot provide the solution in its entirety. Climate change is likely to increase the frequency and the volume of floods and it is folly not to maintain and improve our current flood defences. Many are feats of engineering which will be lost forever if they are not maintained and strengthened. Much of our best food producing land is on floodplains and it is in the nation's interest to protect it."
Comments
No comments posted yet. Be the first to post a comment