NFU Cymru has today launched its manifesto for the European Elections, on farm in Monmouthshire. With candidates from all five main political parties in Wales in attendance, the Union's leaders and members took the opportunity to set out the priorities for Welsh farmers ahead of the elections which take place on 22 May.
Speaking at the event, NFU Cymru President, Stephen James said, "I am de
light
ed that we have been joined by representatives from all five main political parties in Wales today. In our manifesto, we are looking to high
light
how important farming and food production are to rural Wales and the wider Welsh economy. European policies and legislation do of course play a major role in shaping the framework in which farming operate and we look to our MEPs to help maximise the potential of our industry through the creation of a policy environment in which our farmers and growers can thrive.
"For many farmers the money which comes from the Common Agricultural Policy is crucial to their business. It is therefore vital that MEPs understand the needs of the sector, that is why we must engage with the candidates and take the time to tell them of the concerns we have and how the sector could be made more competitive and productive."
Mr James then high
light
ed some of the Union's priorities for the next European Parliament, "Issues relating to the food chain feature prominently in our manifesto document, last year's horsemeat scandal showed us what can happen when supply chains are allowed to become too long and complex, with the primary producer far removed from the consumer. We urgently need clear, honest and mandatory country of origin labelling on all fresh and semi-processed foods. EC funding is made available for promotional measures aimed at increasing the information and sales of certain agricultural products. PGI Welsh Lamb has benefited from funding under this measure. It is imperative that the Commission continue to offer support to help promote high quality products."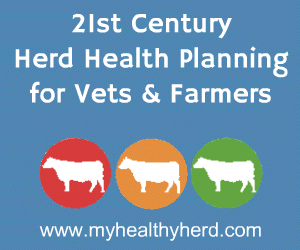 Mr James continued, "Whilst the European Parliament recently voted to ensure that cattle electronic identification (EID) remains voluntary in Europe, the same cannot of course be said of sheep EID and individual recording. The technology used to underpin sheep EID and individual recording is far from perfect and NFU Cymru will continue to push for the regulation to be reviewed, and that in the meantime tolerances are put in place in recognition of the fact that the system is imperfect."
Commenting on the recent CAP reform, Mr James said, "Governments across the EU are now in the process of deciding how they are going to implement the most recent round of CAP reform on their territories; however a number of concerns remain. Prominent amongst these for Wales' farmers is the 'three crop rule', which will from 1 January 2015, oblige some farmers with more than 30ha of arable land to grow three different types of crops, for no market related or sound agronomic reason. We want to see this obligation reviewed at the earliest possible opportunity and will be looking to our elected representatives for their assistance in this matter."
Mr James concluded, "I am grateful to all the candidates for coming to our manifesto launch. Whatever the outcome of the vote later this month, we very much look forward to working closely with Wales' MEPs over the course of the next five years."
Comments
No comments posted yet. Be the first to post a comment