07-08-2014 10:51 AM
| News
Carmarthenshire NFU Cymru members presented a cheque for £1,000 to Cancer Research UK during this week's National Eisteddfod in Llanelli.
Funds were raised for the leading Cancer charity by members of NFU Cymru Carmarthenshire 100 Club.
On presenting the cheque Garry Williams, Carmarthenshire NFU Cymru Vice-chairman said, "Cancer Research UK, is extremely close to my heart, after tragically losing my wife Rhiannydd, earlier this year to a brain tumour. I'm very grateful to NFU Cymru members of the Carmarthenshire 100 Club for choosing Cancer Research UK as their beneficiary this year."
Alison Russell volunteer and Chairperson of Llanelli Cancer Research UK said, "The donation given to us by Carmarthenshire NFU Cymru is such a tremendous amount and will go towards research work carried out on many different kinds of cancers that so often these days affects us and our loved ones.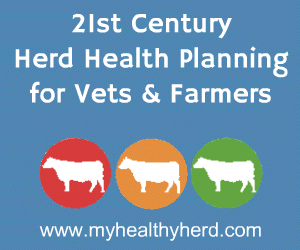 "Thanks to research, more people are beating cancer than ever before. In the 1970s, only a quarter of people survived. Today, more than half will survive for at least ten years. Thank you so much to all the supporters, without people like yourselves we would not be able to carry out such vitally important research."
Comments
No comments posted yet. Be the first to post a comment