13-10-2011 10:38 AM
| News
One hundred years of existence is a remarkable achievement and the Ceredigion NFU Cymru Branch will be celebrating reaching this historic landmark at a special dinner at TyGlyn Aeron Hotel, Ciliau Aeron, on Friday, 28 October 2011.
Ceredigion NFU Cymru County Chairman Aeron Jenkins said, "This is an opportunity for NFU Cymru members in Ceredigion to come together to remind ourselves what we've achieved over the last 100 years, but also to look forward to what I'm determined will be an even brighter future.
"Farming and the agricultural industry in general has been the bedrock of the local economy and the industry remains hugely productive and vitally important in Ceredigion. Much of the credit for that belongs to the farming families in the county who have shown remarkable resilience and adaptability in the face of huge change and sometimes great difficulties. The NFU in Ceredigion also deserves enormous credit for uniting hundreds of small disparate farming businesses in the county together into a single strong lobbying voice which has helped achieve the outcomes that farming has needed."
The guest speaker will be the well-known local personality Mr Richard Thomas, also affectionately known as 'Dic y Vet', who will provide entertainment with some amusing stories and anecdotes from his long career as a vet in the Cardigan area. Tickets for the dinner cost £20 and are available from local NFU Cymru Group Offices throughout Ceredigion.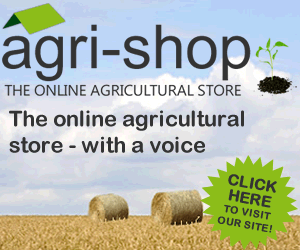 Aeron Jenkins added, "Our thanks go to Richard Thomas as the guest speaker and in particular to our sponsors Dunbia and NFU Mutual for their support in helping us to celebrate reaching this significant milestone."
Comments
No comments posted yet. Be the first to post a comment