19-08-2014 02:45 AM
| News
Finding the farmers of the future – that's what NFU Cymru hopes to do with the launch of their new campaign today.
"Welsh farming is entering an exciting time as we seek to meet the key challenges that society has set us of producing more food to feed a growing population, whilst reducing our impact on the environment," said NFU Cymru President Stephen James, who continued, "To capitalise we need to create an environment that encourages innovation, investment and new blood joining our industry in order to secure the future of farming in Wales.
"We are currently in between the 'A' level and GCSE results days. NFU Cymru wants to use this important time when young people are considering their futures to encourage them to think positively about a future career in the agricultural industry – whether they are from a farming background or not.
"NFU Cymru is today launching its new campaign with a video and accompanying bilingual electronic booklet aimed at encouraging the young entrepreneurs out there to consider a career in agriculture. There are many advantages to a career in farming: being your own boss and running your own business are just two. I would encourage anyone with an interest in science, engineering, business, a thirst for knowledge and interest in the latest innovations, as well as good IT skills, to consider a career in agriculture."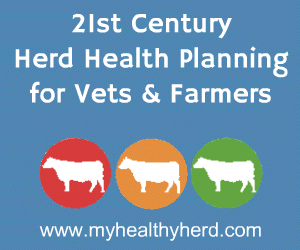 For the past six months NFU Cymru has been working on the campaign. Meetings have been held all around Wales with many young, enthusiastic farmers asking them how they got into the industry and what advice would they give other new entrants.
As a result, a video high
light
ing the different methods of getting into farming is now available on the NFU Cymru website: www.nfu-cymru.org.uk. There is also an electronic bilingual booklet which acts as a helpful guide to those considering a career in farming with articles from industry experts. There are also useful tips and advice from case studies, from across Wales, who have already started their careers in farming.
John Davies, NFU Cymru Deputy President, who stars in the video said, "If it wasn't for the NFU Graduate trainee scheme this piece of work would not have been possible. We have been able to have Gemma Schofield, working solely on this project for six months and she's done a cracking job on researching and pulling together all the information for this campaign.
"Come on, get involved - there has never been a better time to get into the industry, with consumers more interested than ever before about where their food comes from and how it is produced."
Comments
No comments posted yet. Be the first to post a comment