NFU Scotland has gone on the road to gather evidence through a number of meetings for tenant, owner-occupier and landlord members on the Agricultural Holdings Review.
The Union wants the Agricultural Holdings Review process to create a better platform for new and developing farm businesses in Scotland and as such is gathering views from its members.
The first meeting was held in Tarbert, Argyll, on Tuesday, 18 March and saw members from Bute, Gigha, Islay and mainland Argyll attending and has set the precedent for further meetings over the coming weeks.
The remit of the Cabinet Secretary-led review group is to establish the appropriate legislation needed to deliver a tenanted sector that's fit for purpose. Evidence sessions, along with surveys and planned public meetings all form part of the group's review process. The first part of that process – the Scottish Government's survey of tenant farmers - closes on Monday 10 March.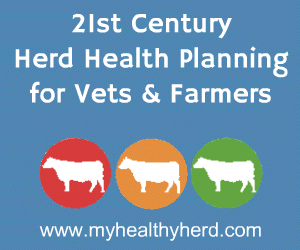 The series of nine NFUS meetings will be chaired by its President, Nigel Miller and will provide an opportunity to discuss the Union's proposed verbal and written submissions to the Group. Members with a present or future interest in agricultural tenancies are invited to attend. Alongside these meetings, tenancy issues continue to be discussed extensively within NFUS' Tenants Working Group and Legal and Technical Committee.
NFU Scotland President Nigel Miller commented: "The series of meetings started in Argyll and will roll out over the country. Our aim is to go out to all regions and listen to our members' priorities. With calving and lambing now underway on many farms and with sowing started there are pressures building on members.
"However with an April deadline on the horizon it is important to test out the Union's position with members and expose gaps in our thinking before we feed the Union's views into the Agricultural Holdings Review Group.
"We hope members can give us time despite growing workloads as this review can create the future operating environment for tenants. We have an opportunity now to breathe new life into the sector and into Scottish farming.
"The Union will be looking to provide a positive platform for the future of farming as well as safeguarding established tenants, creating opportunities for a new generation and designing a regulatory framework, which encourages owners to let land and enter into agreements that allow the positive development of holdings."
Comments
No comments posted yet. Be the first to post a comment