NFU Cymru members in Glamorgan recently met Labour party spokesperson on Food and Farming, Huw Irranca-Davies MP, on-farm near Bridgend.
During the meeting, hosted by the Anthony family of Cwmrisca Farm, members took the opportunity to discuss a number of issues with Mr Irranca-Davies, including the reform of the CAP, the challenges facing Wales' dairy farmers and the power of the supermarkets.
Speaking after the meeting, Andrew Edwards, NFU Cymru Glamorgan County Chairman said, "One of the most significant challenges facing Wales' farmers over the next few years is the reform of the CAP."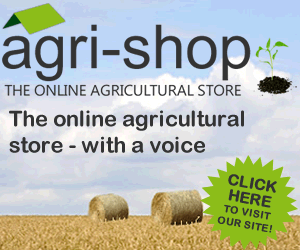 "As the basis of the single farm payment in Wales changes from a historic one to an area based one, we are looking to politicians at all levels to do all they can to protect the interests of Welsh farmers by doing what they can to ensure that the regulations will allow for the smoothest possible transition from historic to area based payments and that re-distribution of payments between farm types is kept to an absolute minimum."
Mr Edwards continued, "We are also concerned about recent reports that the UK Government is seeking powers that would allow Member States to cut CAP direct payments by up to 20%, through a system which would replace modulation. This would be on top of the 10% that it is already proposed to be permanently moved from Pillar 1 to Pillar 2. Rather than seeking to reduce direct payments and using the money to prop up the UK's historically poor allocation of rural development funding, we want to see the UK government going to the negotiating table asking for a fairer allocation of rural development funding."
Turning to the power of the supermarkets and the significant challenges facing the dairy sector, Mr Edwards said, "The power of the supermarkets continues to be a huge concern to farmers."
"In recent weeks we have seen a number of milk processors cutting the price paid to dairy farmers, a situation which is simply unsustainable."
"For some time the Union has been fighting for dairy contracts which would give the farmer the security of knowing the price that they are to be paid for their milk, with any price changes notified in writing to the farmer before they take effect, with farmers free to terminate the contract early if the price a farmer is paid is cut without the farmers' consent. Without this much needed stability and security in place in the dairy supply chain, I'm afraid that more and more farmers will continue to exit the dairy industry."
Mr Edwards concluded, "I'm grateful to Huw Irranca-Davies for coming out to meet with Glamorgan members on-farm today. I very much hope that he will be able to take some of the messages that have been put across to him today back with him to Westminster."
Comments
No comments posted yet. Be the first to post a comment