The new tranche of "Farming Ambassadors" courses are being launched this week for the National Farmers' Union East and West Midlands and North East regions. "We're looking for tomorrow's industry leading lights to join a three-day training course, which could change your life and earn you a place in farming's front row," the union said.
NFU regional director for the East Midlands, Richard Hezlet, explains: "Farming is in the limelight now, as the excellent television coverage with Countryfile and all our celebrity chefs has shown just how important, great and varied is our home grown food production. That's why we're running the Farming Ambassador training programme in three regions, this year: we're challenging farmers and growers to stand up for their industry. We're on the hunt for those people who want to be the spokespeople, the industry leaders of the future, those who can speak out and represent their fellow farmers and growers on the public stage."
"Farming Ambassadors is open to anyone involved in a farming or horticultural business in the three regions," continues Richard.
"It offers a targeted training programme that will benefit the participants just as much as our industry – we want our trainees to have fun and make friends, which they surely will, but at the same time develop some key skills to help them, their businesses and their industry, whether that's on the political stage or acting as the face of farming for your county or sector."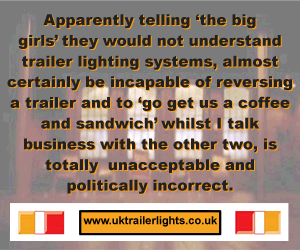 A former Farming Ambassador participant is NFU's national livestock board chairman, Charles Sercombe, who took part in the 2010 course. Charles says: "I really enjoyed the three days of Farming Ambassador training. It gave me a lot of confidence and an insight into how I could present myself and my industry in a better way. The trainers put you through some challenging and testing scenarios to teach you how to deal with different situations. The presentation skills and chairmanship courses were particularly helpful. I picked up some extremely useful tips to improve my performance and I fall back on the advice and skills we were taught in a lot of my current NFU work. If you want to go further in farming politics, help build your own skills and confidence and put something back into farming, then Farming Ambassadors provides a great grounding."
The courses are funded under the Rural Development Programme for England, under a contract secured by ADAS for management training in the farming and horticulture industries. The programme runs over three days and includes training in media and presentation skills, negotiation and chairmanship. NFU will administer the three regions' courses and applications will be judged by panels to ensure that the six best candidates from each region take part.
Comments
No comments posted yet. Be the first to post a comment