Concerns over the three crop rule, which will be a requirement of the next Common Agricultural Policy regime, were raised at a recent NFU Cymru Monmouthshire county meeting held in Raglan.
Members present raised their concerns on how they will be able to comply with the requirement in practical terms and called on the European Commission to review the rule at the earliest possible opportunity.
Nigel Bowyer, Monmouthshire County Chairman said, "We welcome the fact that the Welsh Government has given farmers in Wales the full range of options for the greening element, as permitted within the CAP agreement. NFU Cymru lobbying has made a significant difference for those farmers affected by the greening component of the new regime. Initially, it was proposed for all farmers growing more than three hectares of arable crops to comply with this ruling which would have been extremely burdensome on the industry."
NFU Cymru was successful in securing a two crop rule for farmers with 10-30 hectares of arable land during the CAP negotiations, with the three crop ruling applying to those with more than 30 hectares of arable land.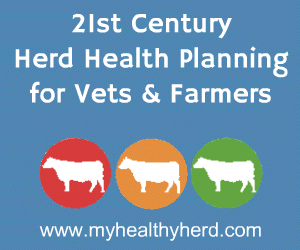 Those farmers with more than 75% permanent grassland and less than 30 hectares of arable land will be exempted from the greening element and the Union also managed to ensure that spring and winter varieties of cereals are recognised as different crops.
Nigel Bowyer continued, "Members in the county who will be affected by the three crop ruling already practice crop rotation or have built up sustainable continuous cropping systems and remain genuinely frustrated. They have built their businesses to generate efficiencies, moving towards block cropping, contract farming arrangements and share farming agreements. There is a general feeling that this rule simply undermines much of those efforts."
The new rule, which requires some farmers with more than 30 hectares of arable land to grow three different crops, comes into force from 1 January 2015. In order to meet the requirements farmers will need to factor the new rule into their cropping plans that are being made now and within the coming months.
Mr Bowyer concluded, "The Union has asked the European Commission to come forward with a proposal to end this rule when it considers ecological focus areas in 2017. NFU Cymru will work through its Brussels office to build alliances with farmers in other member states and I encourage those affected to raise their concerns directly with the MEPs and the candidates for the European Parliament elections in May who, if elected, would be in a position to call for change in Brussels."
Comments
No comments posted yet. Be the first to post a comment