Celebrity farmer Johnny Ball and the NFU Let's Talk Farming roadshow will be visiting Monmouthshire Show later this month.
The inimitable Johnny Ball will be on stage entertaining and informing the crowds all day on Thursday, 28 August 2014.
The evergreen roadshow is decorated with farming-related designs to make it stand out as it travels across the country. Features include a farmland stage with an artificial turf floor, landscape backdrop with video screen footage of farm animals, tractors and crops, along with straw bales and cow-hide seats.
Let's Talk Farming aims to provide information to the public about farming. The roadshow also tells the story of how food moves from the farm to the dinner table and how farmers are meeting environmental challenges while providing great tasting food. There is an activity booklet for children as well as a Let's Sow Seeds pack so visitors can try their hand at growing a variety of salad leaves when they get home.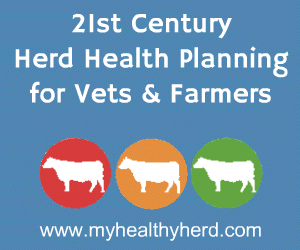 Monmouthshire NFU Cymru County Chairman Nigel Bowyer said, "Johnny Ball is an asset to the NFU. In an entertaining way, he informs people of all ages about what we do as farmers and how food is produced. It is always well worth a visit to the NFU Let's Talk Farming roadshow."
Comments
No comments posted yet. Be the first to post a comment