Farmers in Montgomeryshire have welcomed the opportunity, provided by the Department of Transport, to review the maximum speed limit for tractors on public roads.
At a meeting with Glyn Davies MP, NFU Cymru county Chairman, Jonathan Wilkinson said, "The current speed limits for agricultural tractor and trailer combinations have not been reviewed for 27 years. The Road Vehicles (Construction and Use) Regulations 1986, stipulate constructional requirements which limit most agricultural tractors and trailers to a speed limit of 20mph.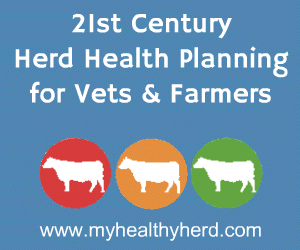 "However, over the last 27 years agricultural
machinery
has increased in horsepower and speed as farming has become increasingly efficient. This increase has also come with other technological improvements which make tractors and trailers inherently safer. Indeed, tractor manufacturers now design and build tractors which are permitted to be used at far higher speed limits in other European member states and having a restrictive speed limit hinders Wales' farmers' capability to undertake efficient agricultural transport."
Jonathan continued, "It's not just efficient transport though, unnecessary delays add to rural road congestion causing frustration for farmers and other rural road users. Safety is also compromised, as these delays can cause other road users to undertake risky overtaking manoeuvres.
"The inherent safety of agricultural vehicles has improved over time and the industry has taken measures to improve the mechanical maintenance of tractors and trailers on the road. Tractors are designed to brake at 50% efficiency and their 'wet' braking system is far less prone to deterioration than braking systems for other road vehicles."
Jonathan concluded, "We've high
light
ed to Glyn Davies MP, the reasons why we believe the Government can now safely increase the speed limit to 25mph for all agricultural tractors. We've further suggested that for combinations of tractors & trailers where the brakes of the trailer have been tested within a period of one year and they can achieve a braking efficiency of at least 45%, the speed limit for that vehicle could be safely raised to the stated maximum design speed of 50kph."
Comments
No comments posted yet. Be the first to post a comment