NHS criticises protein diet report
2 April 2014 09:35:10|
News
NHS criticises protein diet report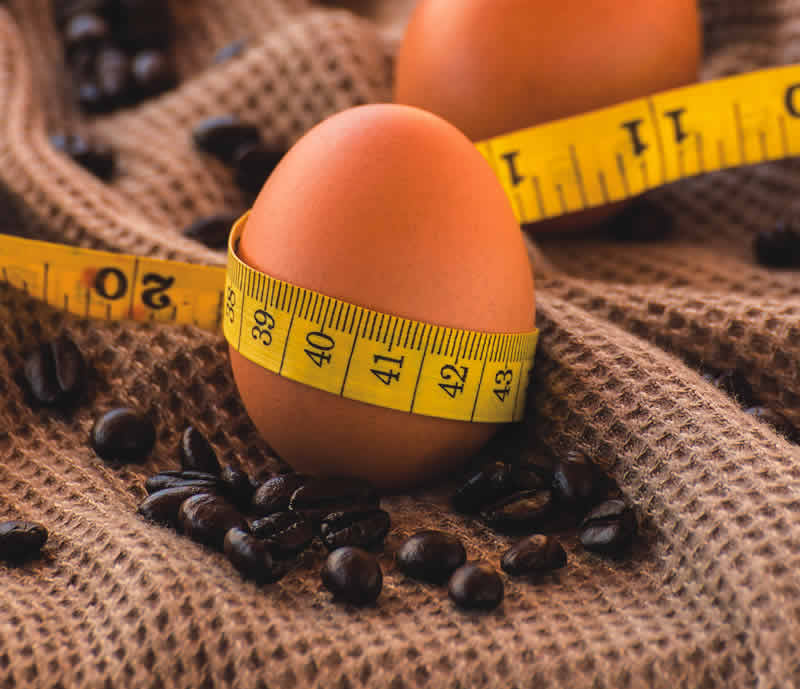 The National Health Service has criticised a report that suggests eating a protein diet could be as bad for your health as smoking.
The report follows research carried out at the University of Southern California (USC) into the consumption of a high protein diet and the effects of such a diet at different stages in life. The research was published in detail in the scientific journal Cell Metabolism, but it was also the subject of a press release produced by USC, which claimed in its headline that a high protein diet "may be as bad as smoking."
The press release resulted in a series of similarly alarmist reports in the national press in this country. The Daily Telegraph reported, "People who eat diets rich in animal protein carry similar cancer risk to those who smoke 20 cigarettes each day."
The National Health Service has now responded to those reports with a statement criticising any comparison between the consumption of protein and smoking cigarettes. "The claim in much of the media, that a high protein diet in middle-aged people is 'as dangerous as smoking' is unsupported," said the NHS in the statement. "We need to eat protein, we do not need to smoke."
The claim by USC follows a previous claim by Canadian researchers that eating egg yolks was almost as bad for your heart as smoking. The Canadian team claimed that too much egg yolk increased the risk of atherosclerosis, more commonly known as coronary artery disease. The study claimed that cholesterol increased the formation of plaque in arteries, which could lead to heart attacks and strokes. People eating three or more yolks a week had significantly more plaque area than those who ate two or fewer yolks per week, said the researchers.
The Canadian work also came in for criticism from the NHS, which issued a statement following its publication. "This study does contain some important limitations, such as the accuracy of the participants' recollections of their egg yolk consumption, a lack of detailed information on how the
eggs
were cooked, there may have been additional risk factors contributing to artery 'clogging' not assessed by the study, such as lack of exercise or alcohol consumption, while it is reasonable to assume that fatty build-up in the neck arteries can increase the risk of heart disease, it is uncertain exactly what the increased level of risk would be." The NHS said, "This study perhaps best supports the notion of 'all things in moderation.' Eggs are a good source of protein. Without further study, there is no firm evidence that egg yolks are as bad for you as smoking."
The press release from the team at the University of Southern California claims that eating a diet rich in animal proteins during middle age makes you four times more likely to die of cancer than someone with a low-protein diet - a mortality risk factor comparable to smoking, according to the release. It says that excessive protein consumption is not only linked to a dramatic rise in cancer mortality, but middle-aged people who eat lots of proteins from animal sources - including meat, milk and cheese - are also more susceptible to early death in general. According to the USC press release, "Protein-lovers were 74 percent more likely to die of any cause within the study period than their more low-protein counterparts. They were also several times more likely to die of diabetes."
In its response to the USC report, the NHS said in a statement, "We have decades of very good evidence that smoking kills and - fortunately for meat lovers - this latest unhelpful comparison with high protein diets largely appears to be a triumph of PR spin."
It said, "The study, which assessed the diets of Americans in a single 24-hour period (rather than long term), found in those aged over 65 that a high protein diet was actually associated with a reduced risk of death from any cause or from cancer. These differing findings meant that overall there was no increase in risk of death, or from dying of cancer with a high protein diet.
"There are several reasons to be cautious when interpreting the results of this study, including that the researchers did not take into account important factors such as physical activity in their study."
The NHS statement raised questions about the data used in the study. "The human data used was not specifically collected for the purpose of the current study. This meant that the researchers had to rely on the completeness of, for example, national data on deaths and causes of death. This may mean that deaths of some participants may have been missed," it said.
It said that because information on food intake was collected for just one 24-hour period, the information may not be representative of what people ate over time, and it said the researchers did not take account of certain factors that could affect the results, such as physical activity. The NHS said that although the study was reasonably large, numbers in some comparisons were relatively low.
The statement said the suggestion that a high protein diet was as bad for your health as smoking was not actually made in the research paper. "Its basis is unclear," said the NHS statement, which said that whilst humans needed some protein in our diets, we did not need to smoke. It said the comparison was not a helpful one.
Download
Display name

Please enter your name

Email
(optional)
Comment

Please enter your comment

Post Comment


Your comment submitted successfully.Please wait for admin approval.

Some error on your process.Please try one more time.