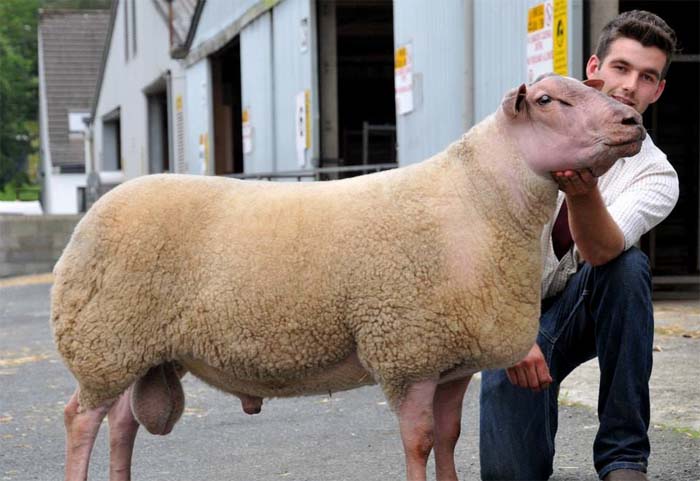 A Texel ram that sold for 8,000 guineas topped the NSA Wales & Border Main Ram Sale, held at the Royal Welsh Showground on Monday. It was a buoyant sale, underpinned by very strong commercial demand.
Committee chairman Gwynne Davies said buyers had travelled to Builth Wells from across the UK, confident that they could make multiple purchases of quality rams across the breeds. It was a 'one-stop-shop', with quality underwritten by the rigorous and independent inspection process carried out by the sale's team of qualified inspectors. He added: "People were in good form in large numbers at the sale. Many vendors had a much better sale than they might have expected, given the year we have had."
The Texel breed had the largest number of rams at the sale. Auctioneer Gareth Griffiths of Clee Tompkinson Francis reported that it had been a very good day, with breeders clearly responding to market demand. He said: "There's been a good trade from start to finish, a good commercial sale with the right animals coming forward to meet the requirements of the commercial farmer. It shows the Texel breed is meeting market needs. There was an excellent clearance and prices held up, meeting the vendors' expectations. They were prepared to pay for the right rams."
The Cheviots achieved nearly 100% clearance according to auctioneer Jack Clark of John Swan Ltd. He said numbers forward were slightly down on last year, leading to strong bidding. A big percentage had gone to the West Country.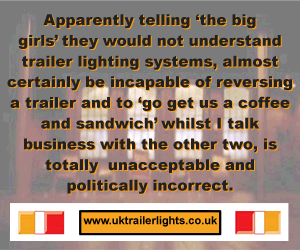 The highest priced ram, an 8,000gns Texel was sold by Isle of Man-based Ballaglonney Ltd to Stephen Williams of Bomere Heath, Shropshire. It is the second ram he has bought from Ballaglonney, the first was the son of a ram he had originally sold to them in 1992 and which went on to win Breed Championship at all three Royal Shows in 2000.
The second highest priced was a three-year-old Bluefaced Leicester sold by John Jones of Jones and Sons of Robleston Hall, Camrose, Haverfordwest, for 4,000gns. It was bought by a consortium represented by David Henderson of Hawick and originally bred by Tudor Harris of the Vale of Glamorgan and sold as a ram lamb at Builth for £900.
A Charollais ram lamb sold for 2,720gns. It was bred by David Curran of Talgarth, Brecon, and also took the breed championship at the sale.
The highest priced Bluefaced Leicester ram lamb was sold to Dewi Williams of Bryn Dansi, Dolwen, Abergele, Clwyd, for 2,400 gns. He in turn sold the first-prize shearling Bluefaced Leicester ram for 2,200gns and his 52 sheep sold for an average £1,050, with which he was 'delighted'.
A 3,500gn Talybont Welsh Mountain shearling ram was sold by Alan and Mari Jones to Robert Davies of Llangynidr. Mr Davies said the tup 'covered a lot of ground' and was very impressive looking.
Other breed top prices included:-
•A 1,200gn Suffolk ram lamb sold by Mike Davies and Sons of Trefeinon, Brecon, to Michael Clarke of Ballyhine, Barntown, Co Wexford, Ireland.
•A 1,550gn Lleyn shearling ram sold to N. Legge of Hatfield, Leominster, by Emrys and Dylan Jones of Commins Coch, Machynlleth.
•A Berrichon du Cher ram lamb from R. and J. Graham of Bridge of Allan, Stirling, sold for 2,000gns to R. Powell of Kelso.
•A 1,000gn Blue Texel ewe lamb from David Alexander, Galston, Ayrshire, was sold to Mrs G.B. Renfree of Quethioch.
•A Badger Face shearling ram bred by Christie, Ryan and Alex Joseph was sold to Langford of Whitehead for 980gns.
•A Rouge de l'Ouest ram from John Watkins of Hereford sold to H.A. Bunning and Son, Morville, for 800gns.
•The top price Hampshire Down sold for 600gns with a breed average of £444.23, up £2.32 on last year.
Comments
No comments posted yet. Be the first to post a comment