NFU Scotland's Highland Region has a new chairman. At the recent regional AGM in Nairn, Tain farmer Jim Whiteford stepped up from vice-chairman to chairman as Hugh Fraser, from Kinchyle, Scaniport, near Inverness stood down after four years in the hot seat. Mr Whiteford, who farms at Shandwick Mains, Arabella, currently represents the region on the Union's Combinable Crops committee.
The new vice-chairmen for the region are Arnott Coghill, Skinnet Farm, Halkirk, Caithness and Martin Birse, Pitgaveny, Elgin.
Speaking after his appointment, Mr Whiteford said: "This is a hugely exciting and challenging time for farming in the Highlands and it is a privilege to be representing the region's farmers.
"Top priority must be ensuring that new arrangements for delivering support to farmers through the Common Agricultural Policy recognise the tremendous diversity of farming we have here in the Highlands.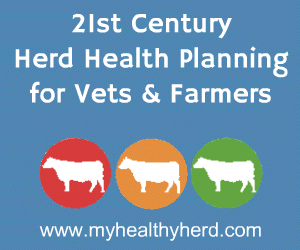 "The pressure on those who stock our hills and uplands with cattle and sheep remains intense and we must make sure that the move to a new area-based support system stabilises rather than undermines livestock numbers in the region.
"At the same time, our valuable malt whisky industry is dependent on supplies of malting barley. Much of that is provided by growers who specialise in growing spring barley. Their businesses would be damaged in Europe's requirement for arable farmers to produce three different crops in order to be eligible for support were they to come into play. We need common-sense rules for Scotland that recognise the traditional farming systems we have here in the Highlands.
"We also want to grow demand for our produce here in the Highlands. We have recently opened up a dialogue with Whyte and Mackay at Invergordon on how we can get locally grown wheat into the plant and I hope to build on that in the year ahead."
Commenting after stepping down as chairman after four years, Hugh Fraser said: "The Highlands of Scotland are renowned for their spectacular beauty, and we are fortunate to farm within this landscape on agricultural land that allows us to produce a diverse range of food and drink. It has been an honour representing farmers in the Highlands and making sure the region's voice has been heard.
"I have always been very proud of our food and farming, never more so than in 2012, when all the food provided at the Union's annual dinner came from the Highlands. It was an absolute pleasure to see farmers and food producers from the Highland region showcase our finest quality produce in a menu designed by Lady Claire Macdonald.
"The Highlands are of huge agricultural importance to Scotland and I wish Jim every success in representing the region's farmers in the years ahead."
Comments
No comments posted yet. Be the first to post a comment