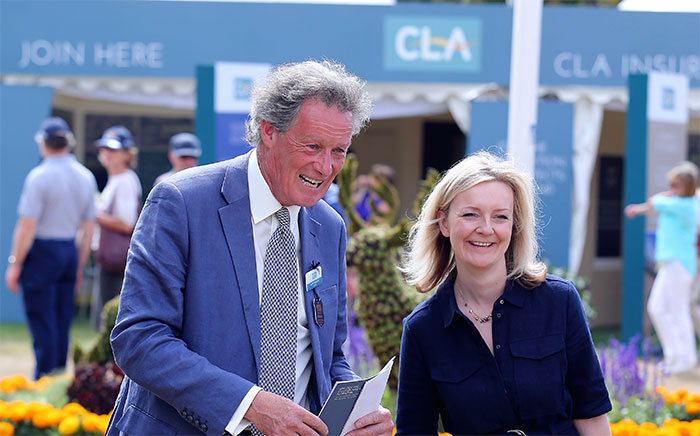 An economically viable countryside needs a policy agenda which will encourage business development, increase food production and recognise the cost of maintaining a well managed environment – those were the key messages CLA President Henry Robinson delivered to DEFRA Secretary of State, Liz Truss at the CLA Game Fair at Blenheim Palace Oxfordshire on Sunday.
The Secretary of State held an hour-long meeting with the CLA leadership to discuss rural policy before embarking on a tour of the Game Fair when she met representative groups including the Game and Wildlife Conservation Trust, the Angling Trust, the RSPB – and Cornish Cheese maker Philip Stansfield.
"We are absolutely de
light
ed that the Secretary of State made time to visit the Game Fair so soon after her appointment. It was a chance for us to explain the issues that concern us. We talked about the provision of clarity on CAP measures and the need to set farmers free to run their businesses - and we talked about flooding.
"There is always a financial cost attached to conservation and farmers who provide public benefits should be properly paid for doing so – I told her that farmers cannot afford to be green unless they are in the black," said Mr Robinson.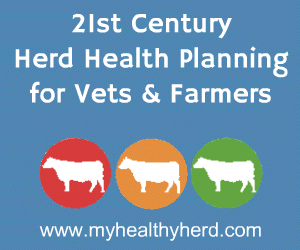 On flooding he said that landowners had both the will and the ability to be a major part of the solution to flooding – and that the CLA was doing all it could to ensure the right measures were put in place which would help mitigate the worst of the flooding.
"She listened to what we had to say and was very engaged in the discussions with individuals and organisations all around the Game Fair," he said.
Dairy farmer, Philip Stansfield, whose Cornish Blue cheese was voted the best cheese in the world, told her about the problems of trying to run a businesses which had been under bovine TB restrictions for more than a decade.
Mr Robinson added: "The minister certainly understands the importance – and the difficulties – of tackling bovine TB."
Comments
No comments posted yet. Be the first to post a comment