Eight arable growers have joined HGCA's Monitor Farm programme in the first large-scale, farmer-led initiative of its kind in England and Wales.
The eight new Monitor Farms were selected from 136 interested farmers and are the first in a network of 24 HGCA Monitor Farms to be rolled out over three years.
The monitor farms will have a focus on business improvement, benchmarking and cost of production. They'll share best practice and the challenge of decision making through group discussion throughout the three years while in the scheme.
The network of HGCA Monitor Farms representing different business models and farming systems will face the same challenges and need to find rapid solutions to the same daily issues confronting their peers and the wider industry.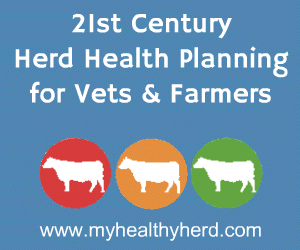 The monitor farmers, their steering group and associated HGCA Arable Business Groups will benchmark and peer review decision-making on farm. While high
light
ing cost of production and efficiency, this will also bring a new focus on day-to-day farm decision making.
HGCA's Regional Managers will facilitate activities at each site to deliver technical input and a detailed analysis of production costs. They will also work with farmers on knowledge exchange and dissemination to the wider industry, to promote best practice.
Richard Laverick, HGCA's Head of Regional Development, said: "The potential for impact in the industry is huge, because this is the first farmer led, farmer centred and farmer driven business improvement initiative to be delivered on this scale in England and Wales.
"The farmers decide the agenda and programme of activity for each site, with a clear aim to achieve a demonstrable improvement in business performance over the three years of the programme.
"The underlying premise is that farmers learn best from fellow farmers. Hard evidence of business improvement and the demonstration of new techniques on a commercial scale are the keys to bringing about behaviour change and spreading best practice."
Each of the new Monitor Farms will hold an opening meeting in June/July 2014.
Comments
No comments posted yet. Be the first to post a comment