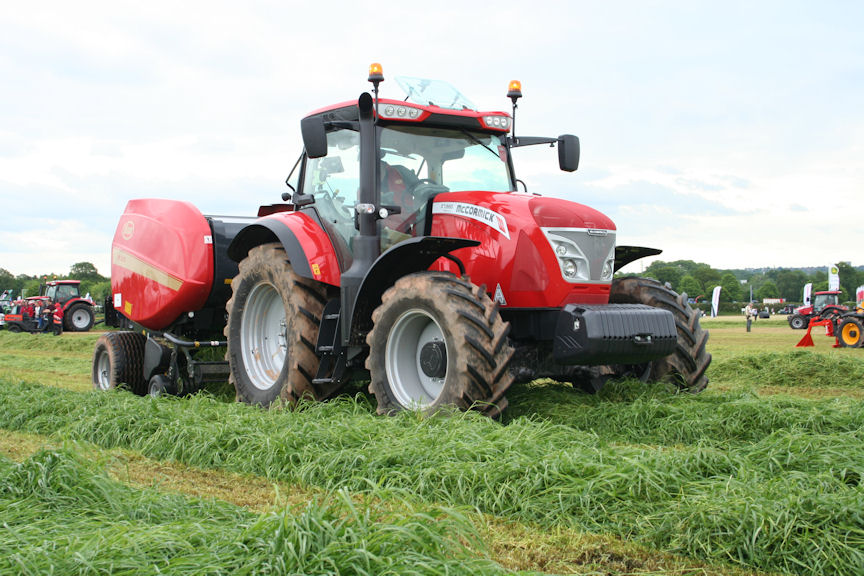 McCormick X7.660 Pro Drive has 165hp for draft work, 175hp for pto and transport.
The all-new McCormick X7 Pro Drive tractor range was out in force at the Grassland & Muck Event as the machines made their public working debut.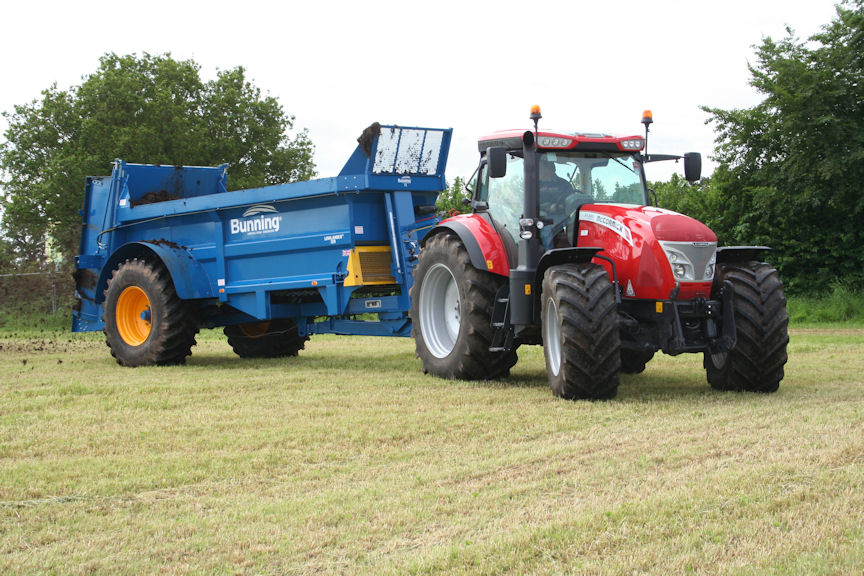 McCormick X7.680 Pro Drive is the flagship model with 188hp draft work output and 212hp for road travel and pto work.
Working with Vicon to present a range of grassland harvesting
equipment
from mowers and tedders to the latest combination baler-wrapper, the McCormick distributor AgriArgo UK provided several X7 Pro Drive tractors for the demonstration team, from a 160hp X7.450 Pro Drive (the middle of three four-cylinder tractors starting at 143hp maximum output) to the 188/212hp X7.680 Pro Drive, which heads the range.
Four-cylinder models include this McCormick X7.450 Pro Drive with 160hp for all operations.
The tractors also made an appearance in the Muck storage, handling and application section of the event, hauling rear-discharge Bunnng and West manure spreaders during the working demonstrations.
Comments
No comments posted yet. Be the first to post a comment