The New Zealand sheep industry is tackling many of the same issues that the UK industry faces, according to NFU Livestock Board Chairman, Charles Sercombe.
"If we don't change and adapt, then we can continue to expect to see more of the same market volatility issues which have plagued the industry for the last few years, resulting in price fluctuations and low confidence," he said at the recent Glamorgan NFU Cymru Annual General Meeting.
Sercombe has returned from a study tour to New Zealand looking specifically at the sheep sector.
He said, "In the past 30 years, NZ farmers have increased lamb output by 23 lambs per 100 ewes as well as increasing carcase weight. This has meant, whilst farmers have seen a 46 per cent decline in ewe numbers, production has only fallen by seven per cent."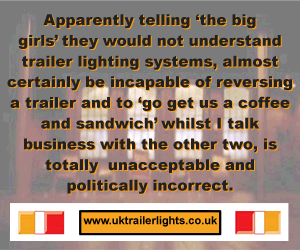 The well attended AGM, held in Cowbridge, gave members from throughout the county the opportunity to air their frustration that at certain times of the last year, retailers appeared to be sourcing much cheaper alternatives to home-produced lamb.
Sercombe continued, "Global demand for protein and increasing wealth in developing markets will influence demand for lamb and the markets on which it is sold. The demand for red meat in Southeast Asia is expanding significantly and this will increase demand for lamb.
"It was however most interesting to see that the challenges faced by the NZ industry were similar to those which we face in the UK. Competition for land being a major challenge in NZ as the dairy industry continues to expand. There was also a lot of uncertainty within the sheep sector with producers craving stability and sustainable market prices.
"As an industry we have to try and remove the risk of price volatility. We need to improve supply chains and there is a need for more understanding throughout the entire supply chain. We need to change the way current supply chains work in order to forge closer working relationship between producers and those involved along the supply chain right through to the consumer and to do this we need the trust of all parties. This will however take time and only over time will confidence build."
Comments
No comments posted yet. Be the first to post a comment