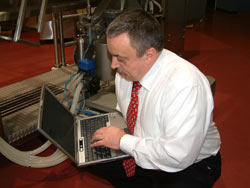 UK milking equipment specialist Fullwood Limited has launched a new, even more user-friendly version of its Crystal dairy herd management software. As well as being faster and providing more reports, the new version allows wire-less communication between computers. "The Crystal Herd Management System is first of all a process control system for handling data on cow identification, feeding, milking - both robotic and conventional - and movement of cow traffic," explains Fullwood Technical Director, John Baines.
"On top of this, it aids herd management by collecting data from animals such as cow activity, milk yield, electrical conductivity of milk - which can be used to detect mastitis infection - body weight and feed intake. Data are stored in a central on-farm database. "The new version Crystal 1.5 promises to be faster and more flexible than the previous version, and extends the already wide range of available reports. As with earlier versions, Crystal's biggest advantage is that it operates in real time, so information produced for the farmer is up to the minute. Also, Crystal 1.5 now introduces the capability for wire-less communication between the central database and a remote device such as laptop or palmtop computer.
"That means data in the central database, which is constantly updated, can be accessed by herd managers from anywhere in the housing. It avoids having to repeatedly plug the laptop or palmtop into the main computer to synchronise it in order to get up-to-date information." The increased speed of the system comes from faster data handling, adds Mr Baines, resulting in faster generation of reports and screen selection - especially for big herds. A default start-up screen can also be selected to allow quicker programme start-up, while shortcuts in the software can take users to most frequently used selections and reports. A new module is also available which allows larger herds, with multiple automatic milking stations, to be handled as a single data set, rather than effectively slicing into smaller herds. Users also have an option to print reports in a graphical format. Data from Crystal can be exchanged with other on-farm software packages or off-farm organisations for milk recording, logging animal movements and feed consultancy. There are now more than 1000 Crystal systems operational worldwide. Crystal systems range from simple installations managing out-of-parlour feeders, to systems milking and managing thousands of cows milked in either conventional milking parlours or robotic systems. The software is available in about twenty different languages.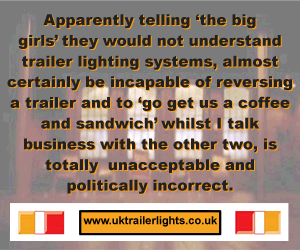 Comments
No comments posted yet. Be the first to post a comment