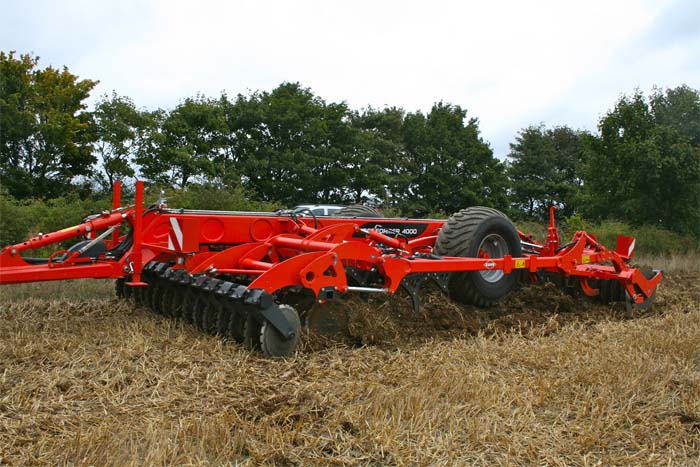 A new deep tine disc cultivator from Kuhn Farm Machinery made its worldwide demonstration debut at Tillage-Live at West Hall Farm, Welton in Lincolnshire on 11 September 2013.
The versatile Performer is viewed by the company as a landmark development, offering a powerful single-pass solution across a range of conditions whilst also providing disc-only or tine-only functionality to suit individual requirements.
Available in 4 and 5 metre working widths for tractor power up to 500hp in its wider format, the Performer comprises twin disc gangs (10cm working depth), four rows of tines (35cm working depth), levelling discs and the new 700mm diameter HD-Liner roller.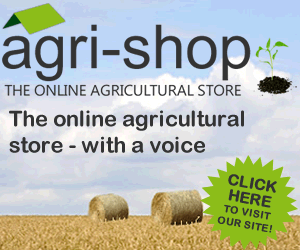 The disc gangs function independently of each other and comprise 510mm diameter serrated discs, with 30 in total on the 4 metre model and 38 on the 5 metre machine. Discs are mounted to afford 560mm underbeam clearance, allowing free flow of crop residues.
Tines are arranged in four rows with 280mm inter-tine spacing and 850mm underbeam clearance. Tines are curved for optimum mixing and operate with non-stop hydraulic safety at 800–1,200kg pressure. A choice of shares is available for different functionality.
Levelling discs are mounted on curved arms and have elastomer protection and there are height adjustable border discs. The HD-Liner roller is notched for better rotation and provides 225kg/m downward pressure. The roller can be lifted out of work when not required, for example when carrying out non-consolidation work.
Robust in construction, the Performer is designed for low maintenance in the toughest conditions. All discs are mounted on maintenance-free hubs and the tines are drop-forged for added strength. The machine is fully hydraulically adjustable and folds to a transport width of 3 metres.
Comments
No comments posted yet. Be the first to post a comment