10-03-2014 02:42 AM
| News
Two Aberdeenshire farmers are to head up NFU Scotland's pigs and
poultry
working groups after the long-serving chairmen of both groups recently stepped down.
Robert Hay has taken over as chairman of the Union's
poultry
working group from Robert Chapman with Kevin Gilbert heading up the pigs working group after Philip Sleigh stood down as chairman.
Robert, who farms 850 acre, has 70,000 broiler chickens and 76,000 laying hens and has previously been vice chairman of this working group.
The third generation farmer, from Luncarty Farm, Turriff, Aberdeenshire, commented: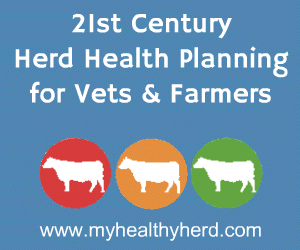 "During my time as chairman, I want to have and retain a profitable
poultry
industry and create better prospects for the
poultry
meat sector. I would like to get a better price for
eggs
.
"Currently prices are being affected as there are too many
eggs
in the market and we need more competition in the marketplace.
"We will also be working to get
poultry
meat labelled as 'Scottish' on the supermarket shelves rather than 'British' as it currently is. We need to get the supermarkets on board further to achieve this.
"Thanks to Robert Chapman for the hard work he put in during his time as chairman of the working group."
Kevin Gilbert, of Womblehill, Kintore, Aberdeenshire farms around 900 acres with 450 sows and 230 beef suckler cows.
Gilbert, who has held the vice chairman's post previously, commented: "The sector is reliant on the new factory at Brechin going ahead. We are looking forward to work starting there and that in particular will be key to the sustainability of the North East pig sector. Scotland's pig sector has proved to be very resilient and I will be striving to keep up the good work done by previous chairman Philip Sleigh. Thanks go to Philip for all his work during his time as chairman."
Comments
No comments posted yet. Be the first to post a comment