Fresh ideas on the Scottish tenanted sector have emerged at NFU Scotland roadshow meetings held in the past few weeks.
The Union is on the road, meeting tenants, owner-occupiers and landlords, ahead of giving evidence to the Cabinet Secretary-led Agricultural Holdings Review Group later this month.
Meetings with tenant farmer members have been held in Tarbert, Perth, Dingwall, Inverurie, Lanark, Lauder and Castle Douglas in recent days. Today (Friday, 4 April) and on Monday (7 April) meetings with owner-occupier and landlord members will be held in Aviemore and Lanark respectively.
The remit of the review group is to establish the appropriate legislation needed to deliver a tenanted sector that's fit for purpose. Evidence sessions, along with surveys and public meetings all form part of the group's review process.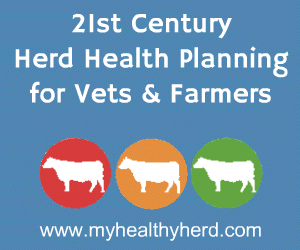 This round of meetings is to discuss the Union's proposed verbal and written submissions to the Group. Alongside these meetings, tenancy issues continue to be discussed extensively within NFUS' Tenants Working Group and Legal and Technical Committee.
Speaking at the conclusion of the meetings with tenant farming members, NFU Scotland President Nigel Miller – who chaired each event – said:
"The meetings with tenant farming members have captured a wide spectrum of experience and views and thrown up some fresh thinking on what is a hugely important issue for the future of Scottish farming.
"There are positive examples of the sector working well and creating a good platform for farming with the confidence for high levels of investment. On the other side of the coin, where the dis-connect between tenants and landowners is felt most keenly is where landowner investment has melted away and any direct relationship is blocked by either contract factoring arrangements or where the ownership structure of the estate makes it difficult to identify who is responsible.
"Rent determination is central to trust and confidence. The practice of using professional agents during negotiation is often the common factor in the wider frustration felt amongst a significant number of tenant members; those concerns then spill over to other issues.
"Several possible pathways towards a more collaborative sector have been identified at this first round of meetings but success depends on both the tenant and landowner buying into medium or long -term tenancy options. That more positive world must mean tackling failure of the system head on when it occurs.
"An absolute right to buy is a favoured option with some – but not all - tenants and is seen as a vehicle to solve long standing problems. The meetings, however, have also been an opportunity to explore a more targeted approach that might also incentivise best practice and new opportunities.
"The creation of a Scottish Land Adjudicator could ensure agreed codes were operated and, with the power of compulsory purchase, an independent adjudicator could intervene where land use and land tenure failed to deliver to agreed standards.
"In creating an intervention system for when landlord/tenant arrangements broke down, it would be vital that agreed codes are robust if an adjudicator is to provide not just baseline standards but drive best practice.
"Opportunity for investment and longer term arrangements are repeatedly seen as the vital outcome of this review in all regions visited. Tax incentives have been discussed as a possible driver. Providing a favourable tax environment for land owners that create longer term tenancies or maintain long term tenancies might ignite a more positive environment for both owners and tenants.
"As we start to sit down with our landlord and owner-occupier members in the next few days, there will be further options that will open up. It's important that all ideas are given space if we are to break the mould that is holding back our tenanted sector."
Comments
No comments posted yet. Be the first to post a comment