The East of England Agricultural Society has forged a new working partnership with the UK's largest farmer owned central storage co-operative, Cam
grain
and a
grain
marketing and farm inputs co-operative, Openfield, to expand the Society's Farm Business Awards Competition.
The East of England Farm Business Awards have been run by the Society for over 30 years and today are a key part of the Society's farming events calendar strengthening the Society's charitable objectives in supporting agriculture.
"We are excited to be working alongside the East of England and see this as a great opportunity to connect with farmers. The Awards are an excellent platform for farmers to get the recognition they deserve," said Openfields Head of Central Store Development, Rob Sanderson.
"As a farming co-operative that strives to excel in what we do, Cam
grain
is pleased to support the East of England Society with their Farm Business Awards that give recognition to those farms that excel in business" said Cam
grain
Chairman, John Latham.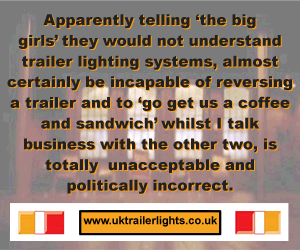 Past Supreme winners have gone on to achieve other awards such as the Farmers Weekly Arable Farmer of the Year, and finalist for Farm Manager, to name but a few. Competitors enjoy the competition because it not only builds their personal, business and farming knowledge but also enables them to meet like-minded individuals at networking events throughout the awards.
Farm Business Award Committee member and past Supreme Winner, Andrew Nottage said, "This is not a 'tidy farm' competition, and it's also very easy to enter. We like to keep the awards a relaxed and friendly competition but also a great deal can be learnt from the whole experience; it truly is an ideal chance for farms and members of staff to progress and meet some great contacts."
The 2014 Awards schedules will be available from January, and will be officially launching the competition at Lamma, on the East of England Agricultural Society stand.
Comments
No comments posted yet. Be the first to post a comment